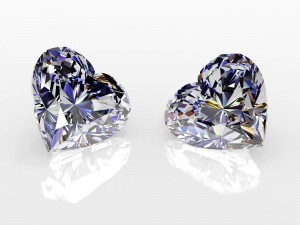 Happy New Year from everyone at Roman Jewelers! Most of us who make New Year's resolutions resolve to do something that makes them "better"– healthier, happy, more charitable. What better time to start, than January 1st (or 2nd :)).
So, what is the tie in? Well, at risk of sounding a bit frivolous, jewelry makes people happy! Simply put. And happiness leads to an overall positive attitude. When you look good, you feel good. Jewelry makes people feel better about themselves, ask any woman.
Let's be optimistic–2011 could just be the year to get out of the doom and gloom. Lift yourself and your spirits, as well as lifting a loved ones, too.  Make a resolution that is fun and fulfilling. You might be surprised what just a little bit of sparkle can do for your year.