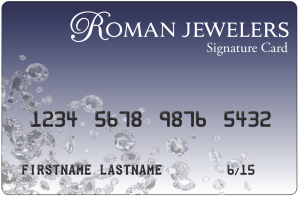 Here at Roman Jewelers, we want you to have the jewelry you desire. That's why we offer various options for you to finance your dream jewelry pieces.

Applying for a Roman Jewelers credit card is easy. Simply stop at our store and fill out a short application. We will let you know your financing results within a matter of minutes.

Please contact us to learn more about our financing offers.