At Roman Jewelers, we love designing one-of-kind pieces of jewelry–custom jewelry design is the heart and soul of our business. It is a time-consuming process that requires talent, creativity, effort, craftsmanship, and attention to every detail. But we love that type of work! We find it rewarding because every custom piece of jewelry is unique. Just as you are!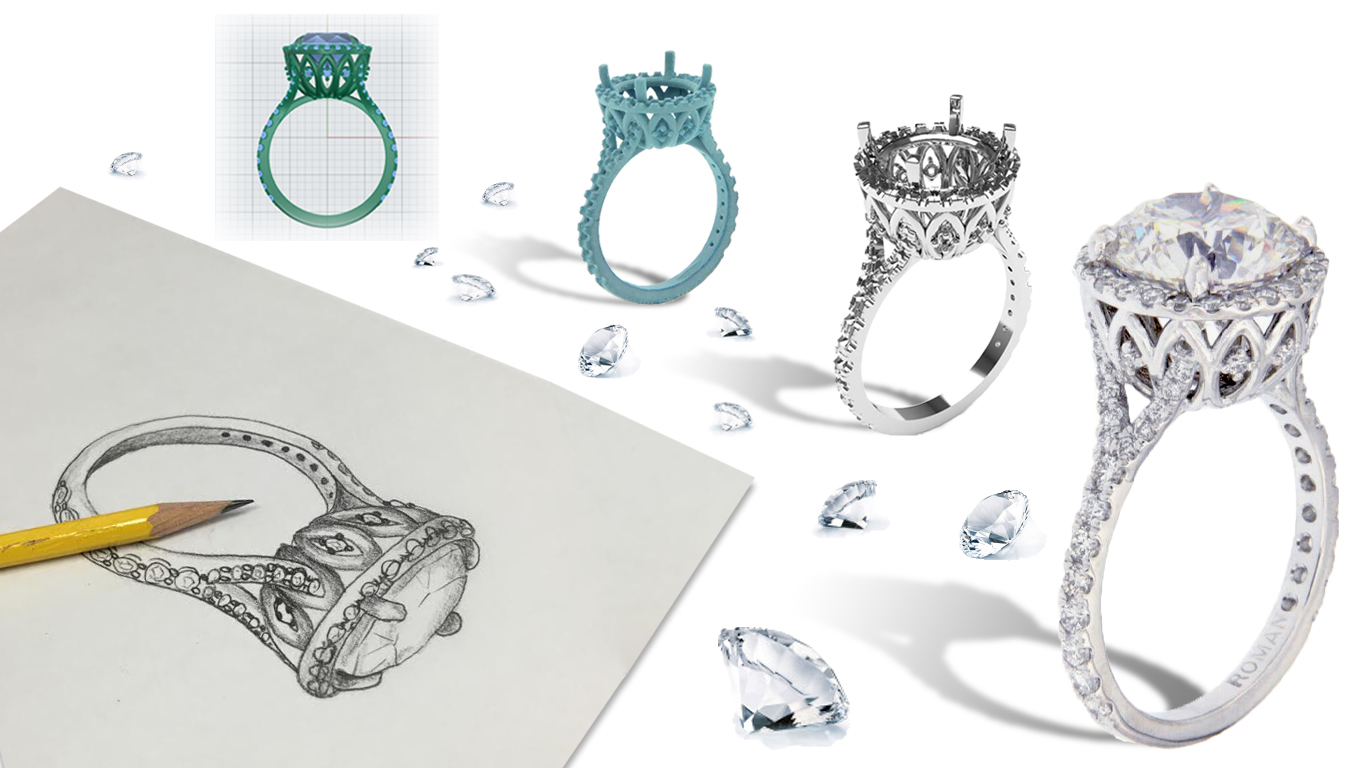 Custom jewelry design is both the most difficult and the most enjoyable process for the designers at Roman Jewelers.

We proudly consider ourselves the masters of custom design jewelry work. Our team of designers and jewelers is here to create exceptional custom pieces that are as singularly distinctive as you.

Whether it's an engagement ring, a special gift, or a family heirloom, we are eager to lead you through the wonderful process of creating a piece of custom jewelry. The designs that we create for you will surpass your dreams and expectations and you will leave with a truly memorable piece of jewelry.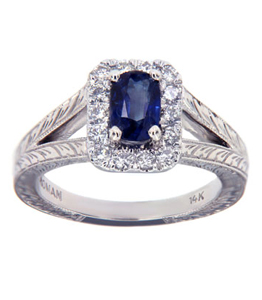 Custom jewelry is not restricted to the creation of new pieces only. Think jewelry redesign when you want to update an old piece of jewelry, create something fresh, or create a new look from something old.

Jewelry redesign is the process of either updating or completely re-making old pieces of jewelry to create new ones. In this process, existing materials from old pieces are re-purposed to make a fresh piece. We can use essentially any materials from an old piece of jewelry—diamonds, colored stones, even metals—to create something new and special.

The jewelry redesign process is truly magical. Upon seeing their redesigned pieces, our customers often cannot believe that their old pin could be redesigned into a stunning ring, or that their dull diamonds could sparkle beautifully in a new bracelet.

Jewelry redesign gives you the best of both worlds–you can savor the old while also getting the excitement of the new. And with our team of expert custom designers and jewelers, you can be assured that your treasured old pieces are in the right hands.