About Roman Jewelers
The most Important thing we want customers to know about Roman Jewelers is that we are a Family Business. In today's climate, we find that to be more important than ever. And, when you come into our store, we treat you like family, too. This means personal, professional and heart-felt service. Since 1989 and for four generations, the jewelry business—and our customers—have been our life's work. We truly believe that purchasing jewelry is an experience and a cause for celebration, and that is not old-fashioned…it's a simple principle to embrace and enjoy the finer things in life more.
Stop in to meet our family.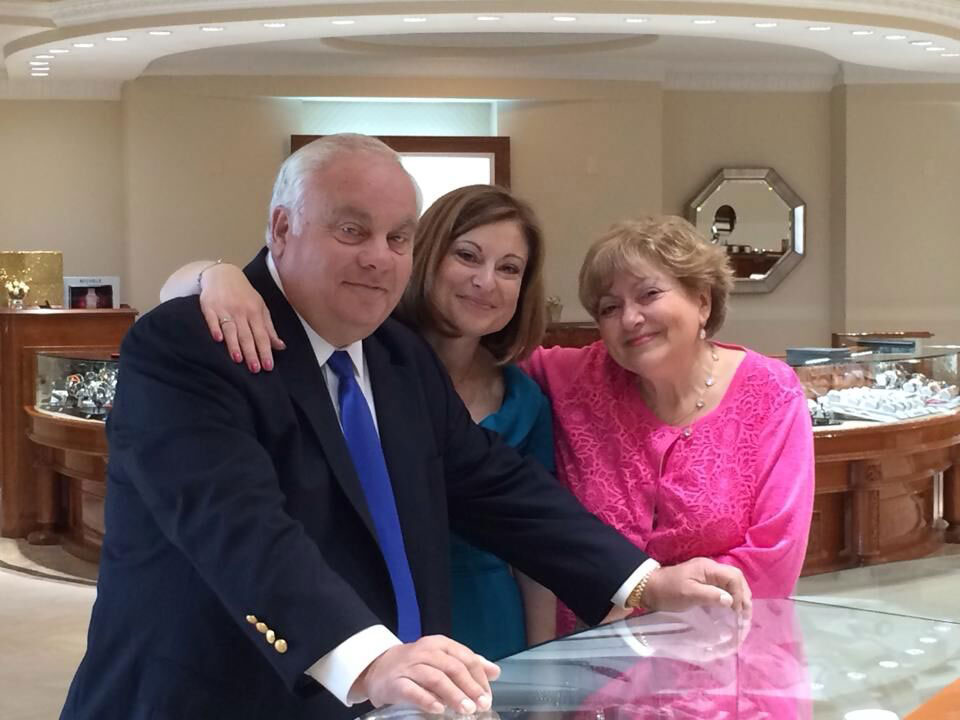 Co-owners Roman & Sophie Shor and their daughter, Lucy Zimmerman

A Few words from Lucy Zimmerman about her family business:

"How do I even begin to talk about Roman Jewelers? Should I tell you about our diamonds? Our engagement rings? The jewelry brands that we offer? No—instead, let me offer you a story.

I was eight years old when my father, Roman, first started teaching me to design and make jewelry.

One day, he sat me on his lap and asked me if I knew the three most important things about being a jeweler. I guessed all kinds of things: skills, the right equipment, the ability to draw—but all my answers were wrong. My father said, "This is what my father taught me at your age: to be a jeweler, you need to be three things—honest, honest, and more honest."

Today, Roman Jewelers is known not only for the designer jewelry brands it carries, for its craftsmanship in custom designed jewelry, and for its expertise in jewelry repair. It is also known for its integrity and commitment to customers."

Here at Roman Jewelers, you will find jewelry made by the best jewelry designers. You will enjoy the experience of custom designed, one-of-a-kind jewelry. But most importantly, you will meet amazing people that are eager, friendly, and prepared to help you with all your jewelry needs.