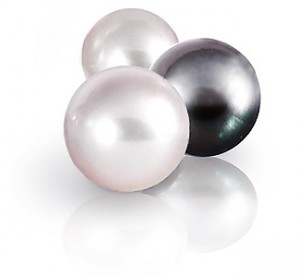 Are pearls for everyday wear? You bet they are. No longer do we associate those beautiful, lustrous gems only with getting "all dressed up." A strand of pearls can even be worn with jeans and a crisp white shirt.
Pearls that are spaced out on a strand with gold chain between the pearls would be another modern interpretation. A pearl stud earring is a great alternative to a diamond stud . There are so many sizes and hues available. And what could be more brilliant and flattering than a pearl pendant with a diamond accent framing a woman's face?
Pearls can also be surprisingly affordable since there are so many varieties. What a unique, organic gem!