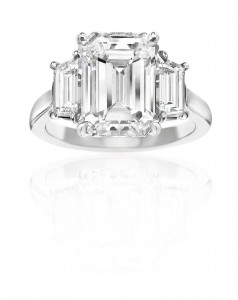 Roman Jewelers is hosting the bridal event of the year this weekend at both the Bridgewater & Flemington store locations. Find out why it is the absolute best time to buy your engagement ring.
Roman Jewelers in Flemington will be holding a Bridal Event this Saturday from 11 am – 5 pm at their location at 39 State Route 12. The next day, the event will be held at the Bridgewater store at 500 Commons Way, across from the Bridgewater mall.
Regardless of which day you chose to attend, here is what Roman Jewelers has going on:
Hundreds of engagement ring settings to choose from—for this event only, Roman Jewelers will have expanded inventory from many of their designers including Gabriel & Co., Simon G., Tacori, Aspiri and more.
Expanded inventory of loose diamonds at the best prices—Roman Jewelers will have loose diamonds available starting at ½ caret and going up, and up, and up. With additional diamond inventory for this weekend only, there will be a diamond as unique as your relationship—from modest to magnificent.
Interest Free Financing—it is the best time to buy an engagement ring. With the holidays around the corner, buy this weekend and pay your purchase off for up to a year if you qualify.
Lots of fun—There will be an amazing, perfect, 9 caret diamond at the store—a one of a kind beauty to try on and have some fun with on social media at #ringselfie.
For information about the bridal event or to make an appointment, call the Flemington store at (908) 782-8240 or the Bridgewater store at (908) 575-1242.