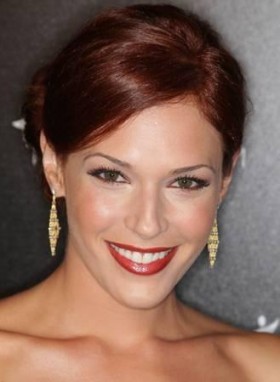 Celebrities took to the Red Carpet wearing TACORI this weekend for events surrounding the glamorous Primetime Emmy Awards!  Betsy Brandt (Breaking Bad – 'Marie Schrader'), Amanda Righetti (The Mentalist – 'Grace Van Pelt'), Autumn Reeser (Entourage – 'Lizzie Grant'), Tenley (The Bachelor and The Bachelor Pad) and Whitney Port (The City) all sparkled in fabulous TACORI jewels.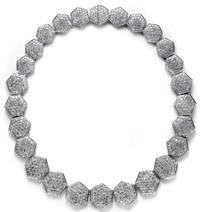 From the Emmy-nominated "Best Drama", Breaking Bad star Betsy Brandt walked the Red Carpet in a quarter-million platinum & diamond suite from the TACORI vault.  Her diamond-encrusted collar necklace was right on trend, combined with the matching platinum and diamond bracelet and understated Dantela stud earrings.

The ever-stylish City designer, Whitney Port, wore diamond drop earrings from the Crescent Silhouette Collection (style: FE671, $1,690) to the 'Reality Cares Achievement Awards'.
Entourage bad girl Autumn Reeser was white hot at the Entertainment Weekly and Women in Film Pre-Emmy Party, wearing an Afleuress bracelet (style: FB1009, $13,990) and beautiful art-deco diamond rings from the Crescent Silhouette Collection (styles: FR801, $3,890 and FR802, $4,890).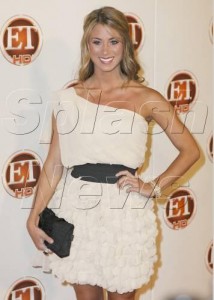 And finally, Bachelor alumn Tenley made a two-tone statement by giving her ruffled cream dress some edge with black accents, including a Rhutilated Quartz /Black Onyx ring from the Tacori 18k925 Collection (style: SR102Y14).