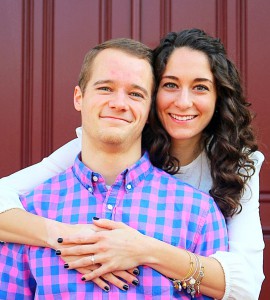 Both lifelong New Jersey residents, Johnny and Shannon had quite the history with one another leading up to their engagement.
It all started 22 years ago when Johnny and Shannon both attended the same church and school in Basking Ridge, New Jersey. Before the two became an item, Johnny was best friends with one of Shannon's brothers. Despite spending a lot of time with Shannon's brother in their house growing up, Shannon and Johnny never really thought much of one another.
However, that changed one summer when they all decided to go on a fishing trip with Shannon's uncle. It was then that Shannon and Johnny first hit it off. When that summer came to an end, over 2 years ago, Johnny brought Shannon back to the beach where they went fishing and asked her to be his girlfriend.
Flash forward to the proposal. Johnny knew he wanted to ask Shannon to marry him on the same beach where it all started. The only issue was that it was mid-November and not exactly easy to nonchalantly suggest a beach day. In order to avoid any suspicion, he made some subtle hints that eventually led Shannon to suggest a trip to the beach herself.
When the day came the two began walking on the beach and Shannon immediately brought up how Johnny had asked her out right there two years prior. While Johnny wasn't planning popping the question just then, he knew it was the right moment.
He asked Shannon if she was surprised when he asked her out and then proceeded to get on one knee and surprise her again at that very same special spot.  Johnny presented Shannon with a Hearts on Fire round cut diamond that he had purchased at Roman Jewelers with the help of Shannon's sister and brother.
Shannon and Johnny are getting married on August 5th, 2016, at Millington Baptist Church, where they met those 22 years ago!
Congrats, Shannon and Johnny, on your #GreatEngagement!