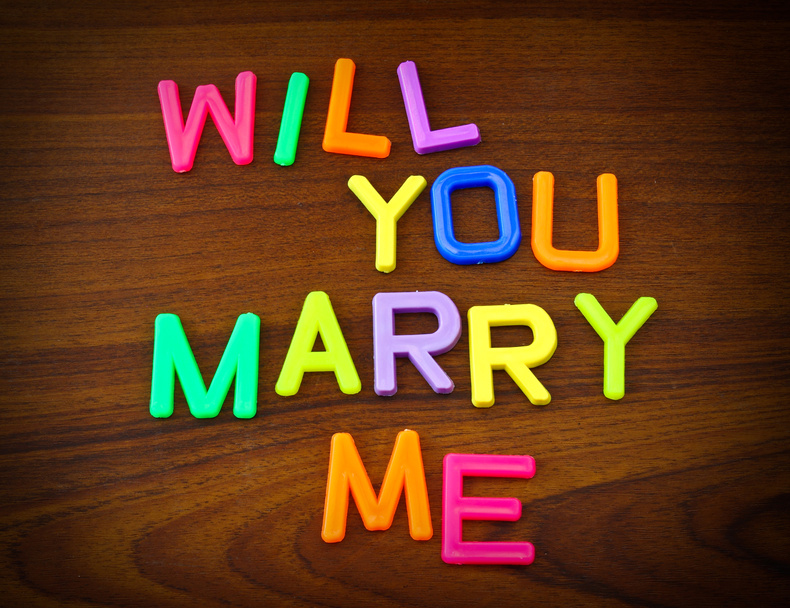 Ladies, you've been waiting and waiting! You've been hinting! You even  left pictures of engagement rings on the dining table! There is still no proposal from him, and you are tired of waiting and hoping…
Here is your chance. Once every four years, on February 29th of a leap year – according to an age-old tradition – a lady can propose.  Yes, you can take the initiative and ask your man to marry you.
How would you do that? Get on one knee and open a jewelry box with a wedding band for him. Then just ask, "Will you marry me?" It is that simple, and could bring a lot of fun memories to your relationship.  If you are nervous about ask him to marry you, well, practice in front of the mirror, pull all of you courage together, and do it! Remember, if you miss this opportunity, you will have to wait four more years for another chance to ask him to marry you.
Years later, the story of your proposal will be told to your children and grandchildren.  That is, of course, if he says "Yes".  But what if his answer is "No"? Oh, well, then you know why all of your hints went unanswered.
Anyway, good luck with your marriage proposal.