We received some great submissions for our Mother's Day Video Contest. After viewing so many amazing videos, we selected our winners and presented them with the custom designed pendant that we created especially for this contest. It was an absolute honor to get to know these families and hear all about the wonderful women who raised them. Here are their stories:
Pearl
Pearl shared that her mama, along with her sisters, created a wonderful and memorable childhood for her that began when they adopted her from China many years ago. One of her fondest memories is a book that her mother use to read to her when she was a little one. Here is Pearl's video: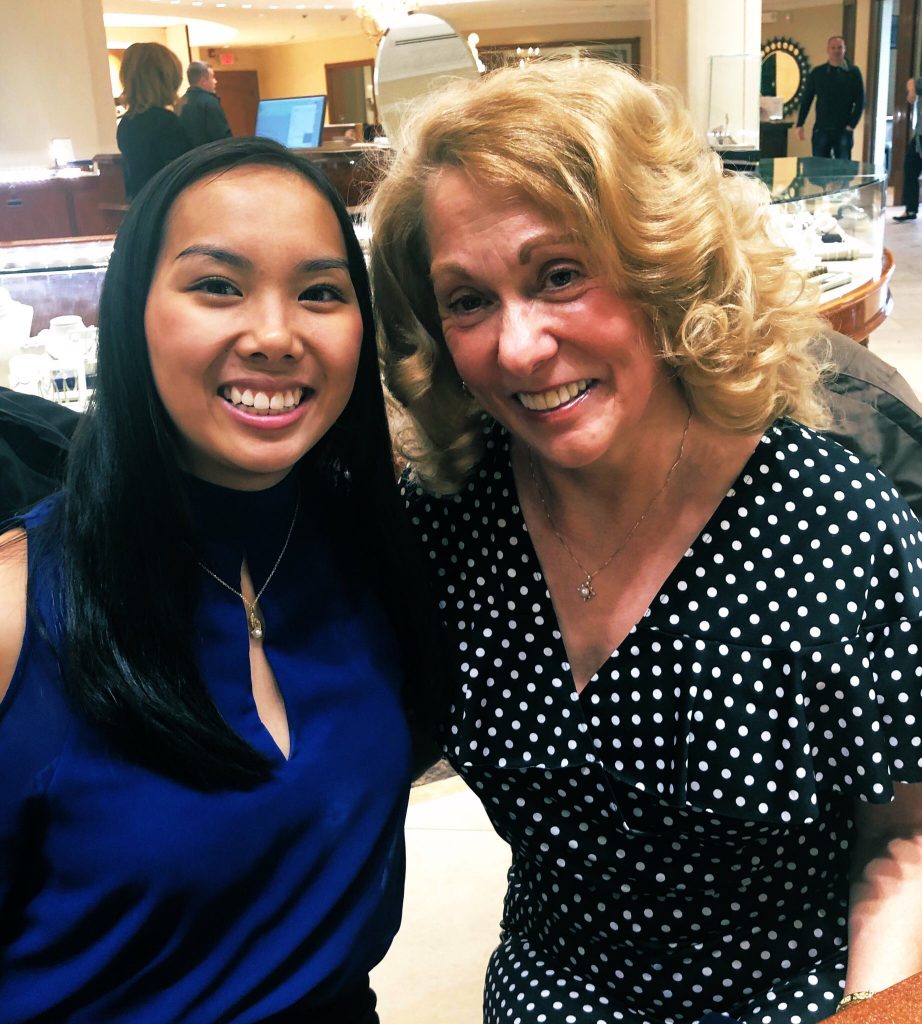 Pearl, along with her sister, Jemma, surprised their mama, Mair, with the announcement that Pearl was one of the winners of our Mother's Day Video Contest. When they arrived at our store, they were so excited to present their mother with the custom designed pendant that included a beautiful pearl.  Our team thoroughly enjoyed hearing their heart-warming story, and as you can see, the above photo captured the absolute love that they have for their mother.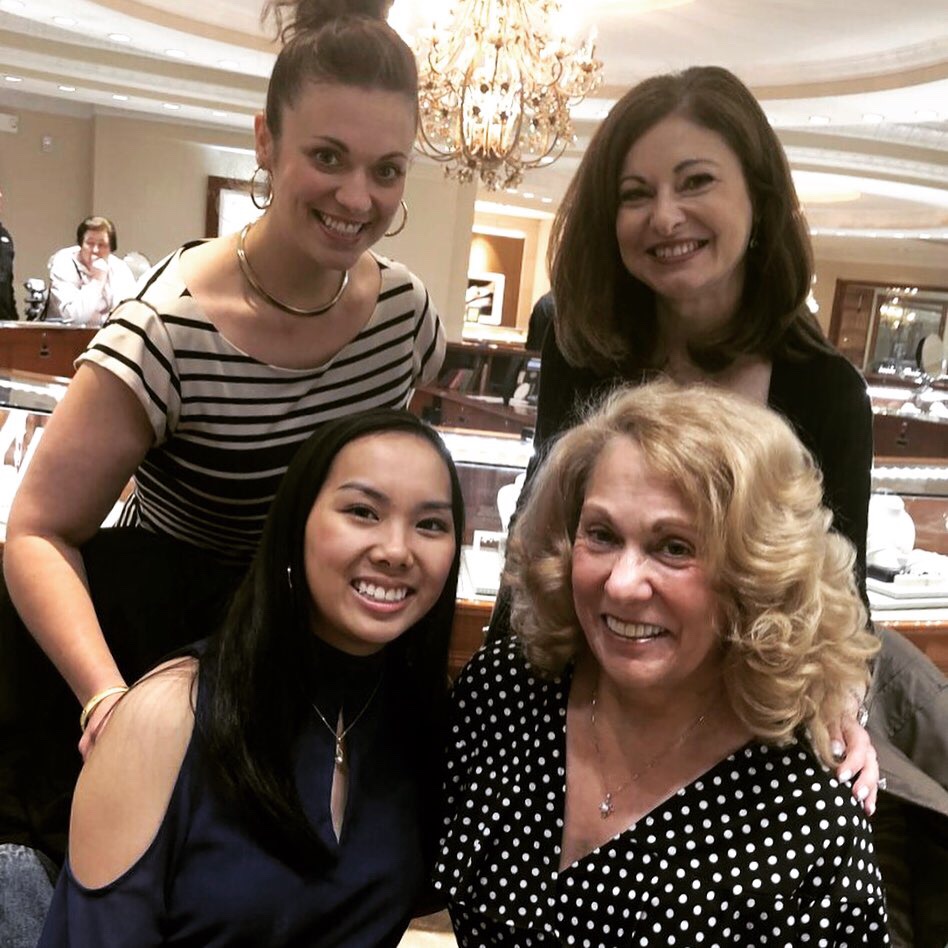 Brianna
Brianna stated that her mother is a SUPER MOM and wanted to create a video that clearly demonstrated her super-powers. Her creative storytelling showcased some of the ways that her mother has impacted her life, as well as the lives of her siblings. After numerous surgeries while growing up, her mother was always by her side to give her the strength to heal and recover. Here is Brianna's video: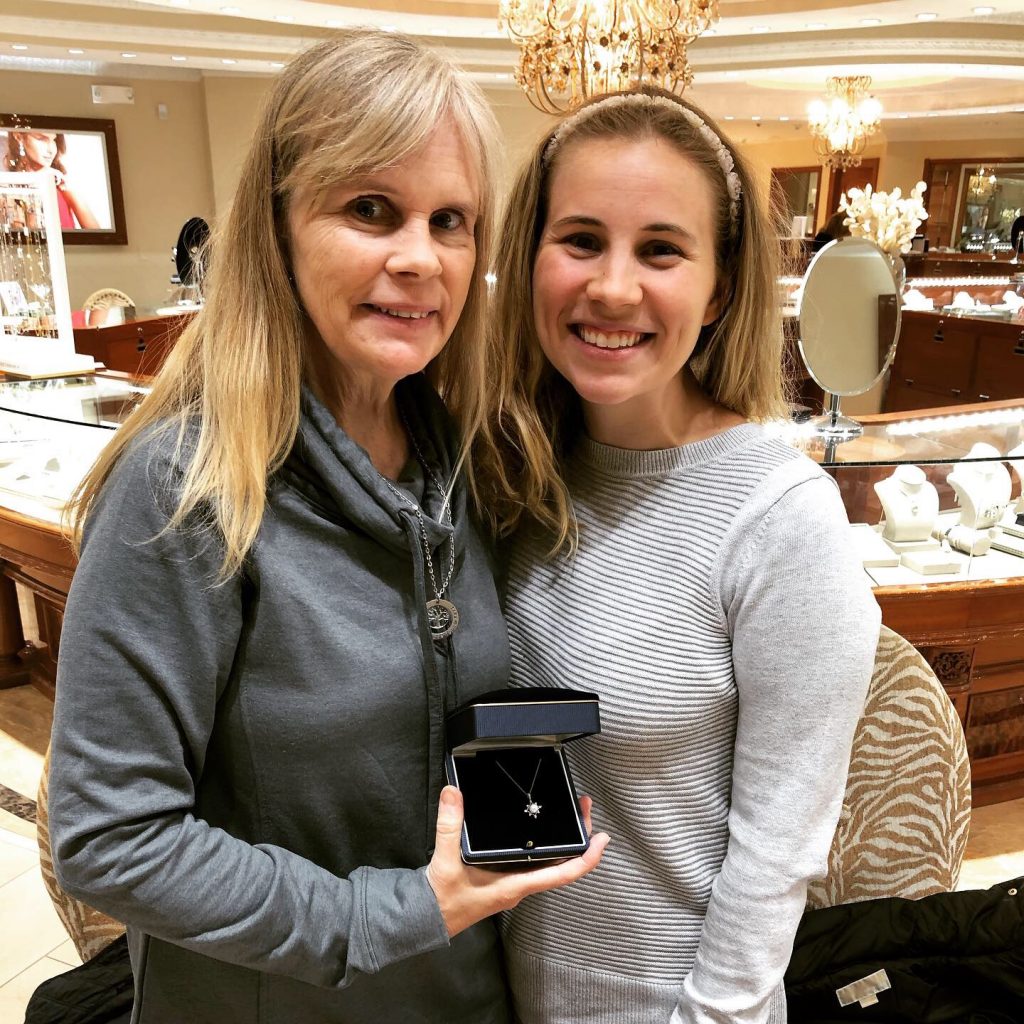 Brianna told her mom that she was going to Roman Jewelers to have her engagement ring cleaned. As they arrived, we greeted them, and Brianna proceeded to tell her mom the real reason why they were there. We showed Karen the video that Brianna created, and she was completely touched by the thoughtfulness and creativity. Brianna emphasized the level of gratitude that she has for mother and presented her with the beautiful custom designed pendant. Besides being a great mother, Karen is now a grandmother that bestows the same super love to her grandchild. 
Anna
Anna shared how she has been looking up to her mother for as long as she can remember. Besides being a constant ray of sunshine, she highlighted other attributes that make her mother so wonderful. Here is Anna's video: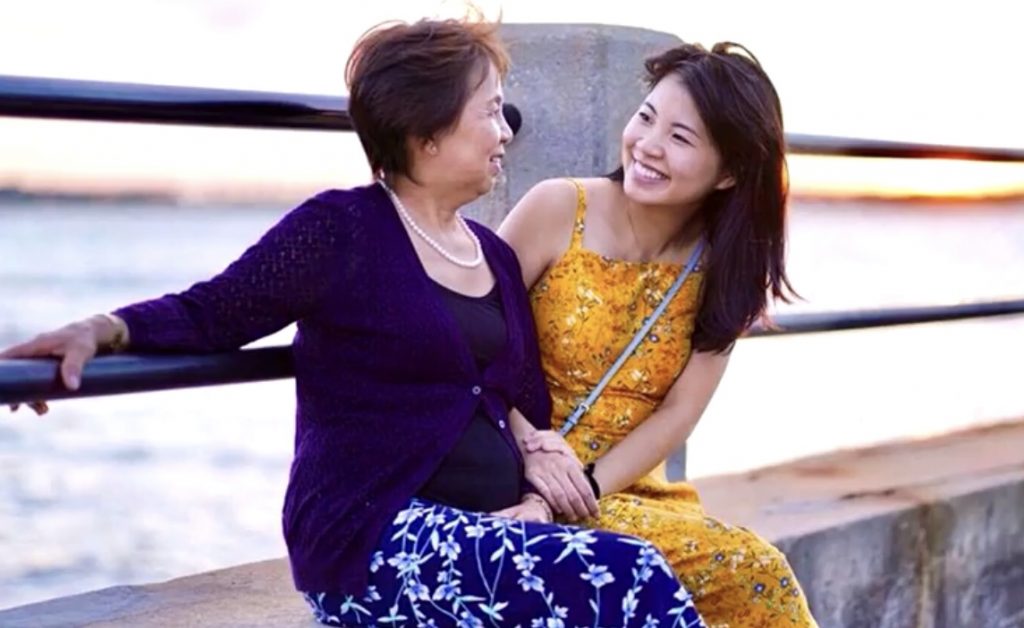 Anna was thrilled that she won this contest. She wanted to do something very special this Mother's Day to show her mother how appreciative she is for all the sacrifices that she has made for her family.  Anna knows that this custom designed pendant is going to make her year!