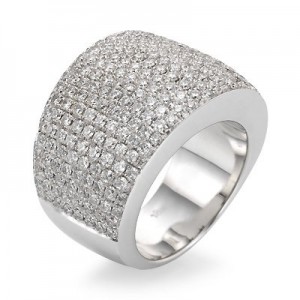 You all heard of pave' setting, a technique in which small diamonds are set close to each other into metal, creating a look of a "shiny river of diamonds".
Today's jewelers  and designers use a new technique called micro-pave'. In that technique, much smaller diamonds that the ones used in a pave' setting are set so close to each other that you can hardly see any metal in-between the diamonds at all. The effect is simply stunning, but this style is very labor-intensive.
Just think of all these tiny diamonds being set directly into the metal. It's hard, but the final result is worth it!