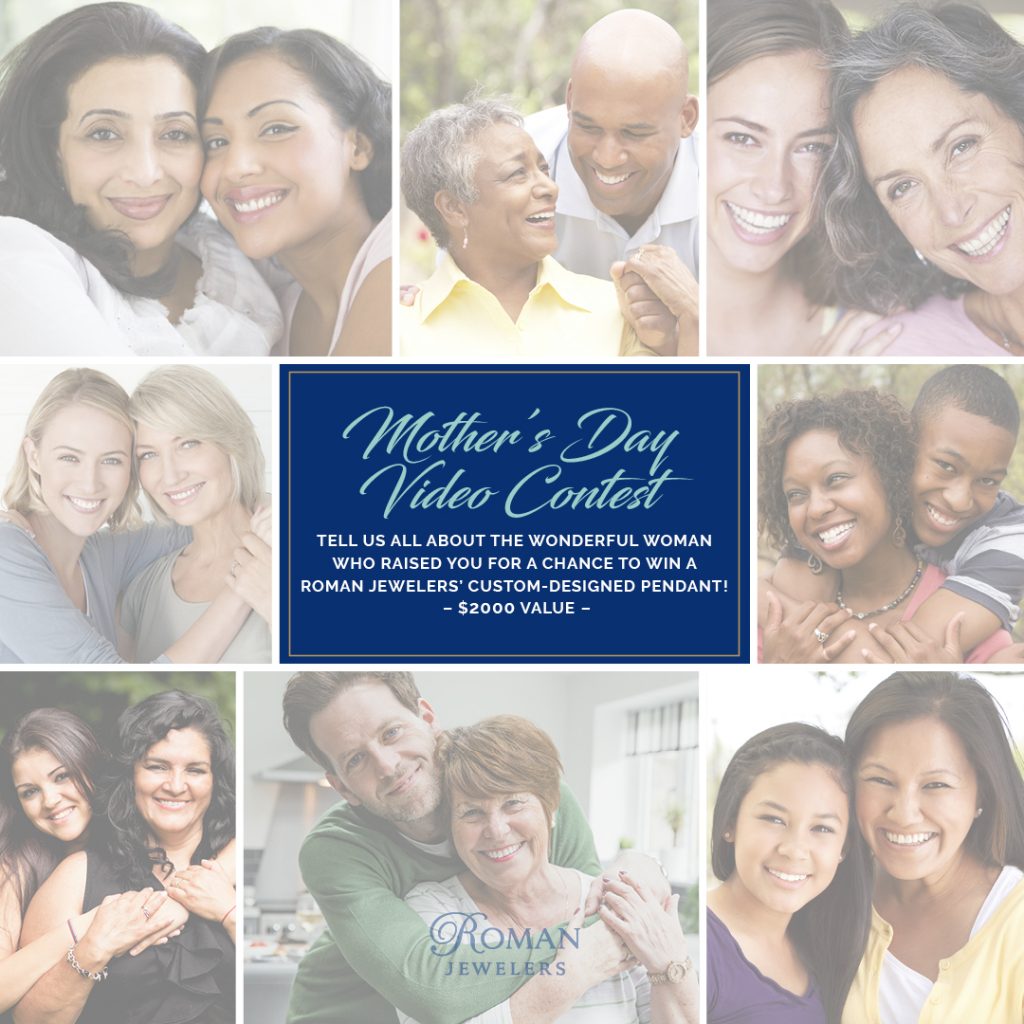 This Mother's Day, we would like to celebrate all women that have embraced the role of mom. From grandmothers to foster mothers, please tell us all about the wonderful woman who raised you.
If we select your video, you will win a Roman Jewelers' custom-designed pendant ($2000 value), that you can present to your mom this Mother's Day.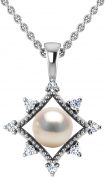 Contest Overview:
Must be 18 years or older to participate
Videos must be original and no more than 60 seconds
All videos must be submitted by 5 p.m. (EST) on Monday, May 6, 2019
Videos will be judged on originality and heartfelt story shared
Three winners will be selected
Final winners will be contacted by e-mail on or before Friday, May 10, 2019
Each final winner will win a (1) Roman Jewelers' custom-designed pendant ($2000 value)
Final three videos will be posted to Roman Jewelers' social media pages, website & blog
Video Submission Guidelines:

Option One:Send URL link of your unlisted video on YouTube or Vimeo
Option Two:Send video via file sharing sites like Google Drive, Dropbox, etc.
Please send video links and file shares to: promotions@romanjewelers.com
Please include 'Roman Jewelers' Mother's Day Video Contest' in subject line
Please note that videos 60 seconds or longer will not be accepted
All videos must be original and not used in other contests
Please include your name, address (street, city, and zip), e-mail address, and telephone number 
By submitting your video to Roman Jewelers, you are confirming that all video participants have given permission. All videos submitted become the property of Roman Jewelers and may be featured in future media, marketing, and advertising.

We look forward to receiving your video!