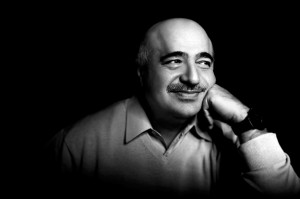 Meet Simon G at Roman Jewelers Dec 8, 9
Roman Jewelers of Flemington and Bridgewater Commons will each host a Simon G. trunk show featuring the most recent line of Simon G. jewelry. Designer Simon Ghanimian (known as Simon G.) will be at the stores in person throughout both events.
Roman Jewelers will be collecting non-perishable food items during this event, as well as new, unwrapped Toys for the US Marines Toys for Tots drive. Please join us for the festivities and donate at the same time.
The first Simon G. jewelry show will take place on Saturday, December 8, 2012 from 11:00 AM –  4:00 PM at Roman Jewelers, 39 State Route 12, Flemington, NJ 08822 (Telephone 908-782-8240).
The second event will take place on Sunday, December 9, 2012 from 11:00 AM – 4:00 PM at Roman Jewelers in Bridgewater Commons, Bridgewater, NJ 08807 (Telephone:  908-575-1242).
Simon G. has been named as one of the top ten designers that fine jewelers across the United States would most want to carry in their stores.  His creations are unique and delicate, and feature white diamonds, colored diamonds, and precious gemstones.  They are created as timeless designs that will become heirlooms, treasured by generations to come. Simon G. is known for designing the jewelry that women really want because he stays in close touch with the preferences of his customers.
Simon Ghanimian came to the United States from Beirut in 1976 as a young man with only $200 in his pocket.  He was able to use the jewelry skills he had first learned at the age of 14 to quickly start a job as a bench jeweler in New York City.  After a few years, he went to Los Angeles on vacation and decided to make the city his home.  In 1981, he began his own jewelry business and has experienced extraordinary success internationally.
Simon also has a celebrity clientele and regularly receives attention for celebrity engagement rings as well as red carpet jewelry looks.
Roman Jewelers is a family owned and operated store with locations in Flemington and the Bridgewater Commons Shopping Mall in Bridgewater. Roman Jewelers specializes in custom jewelry design, fine jewelry including diamond and bridal jewelry, designer jewelry and jewelry repairs.   The Roman Jewelers Flemington location also offers a wide selection of fine Swiss watches.  Additional information about the company is available at www.romanjewelers.com.