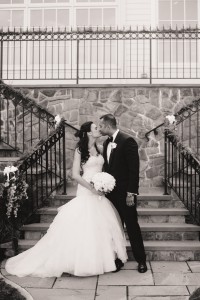 Popping the question this Valentine's Day? If so, hopefully you've already found the perfect ring!  Now, you need to come up with the perfect proposal….one that you will be able to talk about for years and years and to future generations.   Here are some proposal ideas based on the winners of the Top Ten Ultimate Proposal Contest sponsored by the Jewelry Information Council. Take these ideas and make them your own:
If your girlfriend loves puzzles and surprises, have her decode a secret message to open up a lock that reveals an engagement ring inside!
If you are in a long distance relationship and want to shake up the commute, coordinate a proposal 10,000 feet in the air! Surprise your girlfriend by showing up on her flight. You can even get the flight attendants involved!
Break the news by popping the question with a cover article in your local or university paper.
If you travel for work, take your girlfriend on your next "business" trip. Take a detour in a city with a special meeting and surprise her with a ring!
Send your girlfriend on a surprise trip with clues along the way to the place where you met. Don't forget the passport and flight itinerary!
Looking for adventure? Surprise her by digging up a strategically placed buried treasure. When you open the chest, present her with the ring!
Ask your beloved to marry you at a sentimental place such as where your parents or grandparents met. Pass down the love of your parents or grandparents by giving her a family heirloom ring.
Coordinate with help from friends and family and incorporate her favorite pastime, such as sailing, for the ultimate proposal.
Lead your girlfriend through an intricate scavenger hunt to a candlelit proposal in the park. The crowd that gathers will cheer when she says yes!
If you're on the creative side, craft hand-made boxes that show scenes of importance times in your relationship. The boxes should be able to fit inside one another like a Russian matryoshka doll. The smallest box should reveal the proposal scene!