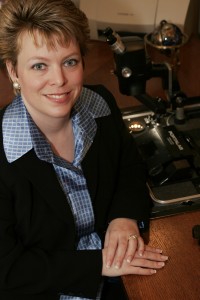 Roman Jewelers will be hosting an appraisal event at their Central New Jersey Jewelry Stores. The event will be on February 17th at the store's Bridgewater Commons mall location and on February 18th at their Flemington Location on State Route 12.
Appraisals will be done on the premises while customers wait and the public is invited to bring as many pieces as they would like. Appointments, however, are necessary. The cost of the appraisal is given upon inspection.
"A current jewelry appraisal is very important if your jewelry is insured, especially because of the ever-rising price of diamonds and gold," says Sophie Shor, Co-owner of Roman Jewelers. "And, if you do not have your jewelry or watches insured, please consider doing so—it will require an appraisal–and it is truly the best way to protect your investment."
Mrs. Shor adds that they are holding the event as a service to area residents and in response to customer's requests. "Every day people walk in with their jewelry and want to know its value. Truly, value goes beyond just the monetary, but that is important too. So we are dedicating a day to just doing this." "It is going to be exciting to see some of the vintage pieces or even newer ones…every piece of jewelry has a story, and that is what makes what we do so special," she says.
For more information about Roman Jewelers' Appraisal Days or to set up an appointment, please call the Flemington location at (908) 782-8240 or the Bridgewater Commons location at (908) 575-1242.
Roman Jewelers is a family owned and operated store with locations in Flemington and the Bridgewater Commons Shopping Mall in Bridgewater. Roman Jewelers specializes in custom jewelry design, fine jewelry including diamond and bridal jewelry, designer jewelry and jewelry repairs.   The Roman Jewelers Flemington location also offers a wide selection of fine Swiss watches.  Additional information about the company is available at www.romanjewelers.com.