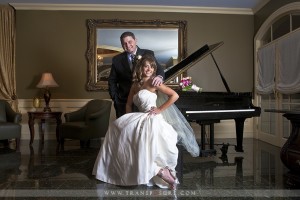 Do-gooders say, "I do."
Congratulations to James & Marah Silvestri!
This past week, the winners of the Roman Jewelers' Wedding were married. After raising more than $20,000 for Special Olympics New Jersey and winning the charity contest last fall, the couple celebrated their nuptiuals at the Villa at Mountain Lakes, in Mountain Lakes, NJ courtesy of Frungillo Catering.