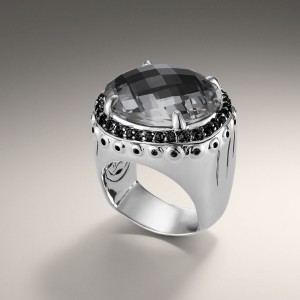 You will see it very soon; the Tangerine Tango, an electric orange color, wherever ladies clothes and accessories are sold. That color was selected as the color of 2012 by the Pantone Color Institute. The color is certainly vivacious, bright, and energizing.
The color is simply stunning, but how to accessorize it properly? Here are some ideas and suggestions from Roman Jewelers.
One way is to simply match the color. Precious Topaz, also known as Imperial Topaz, with it reddish-orange undertones, is a perfect match to an orange dress.
Here is another stone that will bring even more fire to your outfit: a fire opal. Australian fire opals include combinations of vibrant colors such as oranges, reds, blues, greens, and purples. The rarest, however, and thus the most highly regarded, is the intense red-orange fire opal from Mexico. These gems would make your new outfit even more spectacular.
And don't forget the amber. Amber varies in color from pale yellow to very dark brown. You could choose an amber beaded necklace or a pendant or, perhaps, a pair of chandelier earrings.
Not in a mood for any stones? That is fine too. If you want to bring the brightness of the electric orange color down, try a heavy silver necklace and a bangle. If yellow gold is your metal choice in jewelry, you are lucky; the warm color of yellow gold is a perfect complement to your new orange dress.
Here is another idea. Instead of trying to warm-up the orange color, try to cool it down with a color that is complimentary to orange: blue. Go to your jewelry box and look for jewelry with blue topaz, aquamarine, sapphire, tanzanite, or turquoise. And don't forget to match your now accessorized outfit with a pair of blue shoes and, possibly, a clutch bag.