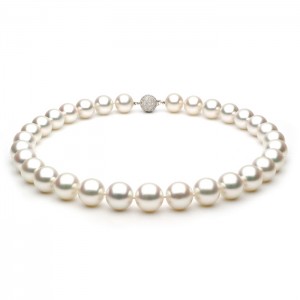 That is exactly what the South Sea Pearls are called – the Queen of Pearls.
Did you know that before the science of pearl culturing was developed by Mikimoto in 1893, pearls of any kind were so exceedingly rare that thousands of oysters could be opened before one natural pearl was revealed?
Did you know that even today it could take years to assemble a harmoniously matched strand of high-quality South Sea pearl necklace?
Whether you desire a pair of luminous earrings or a simple elegant strand of pearls, enjoy these sumptuous gems.