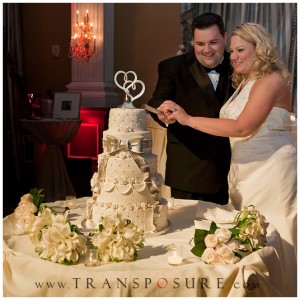 We are constantly asked, "Where did the idea of the Roman Jewelers Wedding Contest come from?" It was quite simple, actually. Last year, Roman Jewelers was celebrating their 20th year in business. Co-store owner, Sophie Shor, wanted to celebrate! The jewelry business is all about love, and the Shor's are all about philanthropy.
With those two simple thoughts, the idea was born.  "What could be more romantic than a wedding?" said Mrs. Shor.  In a world where "Bridezillas" get all the attention, Mrs. Shor thought how uplifting it would be to show the positive sides in young couple and create a new generation of philanthropists. Besides, what better way to start a life together, than with the memories of doing so much good for others?
The situation with the economy furthered the contests relevance. "Everyone was being hit hard, but charities were being hit the hardest," Mrs. Shor added.  Last year's contest raised nearly $100,000 in six short weeks and the charity partners were surprised and thrilled. "The outpouring from the charities and local residents was overwhelming. It brought everyone together," said Mrs. Shor.
Even the couples that did not win the wedding last year, felt like winners. They were all very appreciative of the lessons they learned and the charities that they befriended. The couples felt great about themselves and many still work with their charities today and plan to continue on in the future.
So, when it was all over, Mrs. Shor said, "Let's do it again and make it even bigger and better."
The Roman Jewelers Wedding 2010 Charitable Partners are:
America's Grow a Row
Anderson House
The Arc of Hunterdon
Hunterdon Art Museum
The Hunterdon County YMCA
Make-A-Wish
Raritan Valley Habitat for Humanity
Safe in Hunterdon
Special Olympics NJ
Woodlands Wildlife Refuge
Register to be a contestant in the Roman Jewelers Wedding Contest at http://weddings.romanjewelers.com/