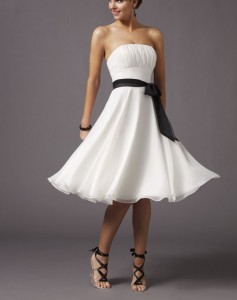 My favorite dress is a classic black cocktail dress for special occasions. My everyday favorite outfit is a timeless cashmere twin set. I love both because this type of clothing is versatile and easy to dress up or down, depending on the occasion.
For the ultimate in versatility, however, we look to jewelry to give our clothes a completely different look.  Just put on a diamond necklace, and your basic cashmere twin set sparkles too, and you are ready for a night out.  Add polish to a denim outfit by wearing a distinctive gold necklace and a pair of gold earrings.  A pearl necklace adds elegance to a silk or cashmere dress, and even a business suit.
Classic jewelry, just like a little black dress, will withstand the test of time.