Jewelry of all kinds is a perfect for gift for Valentine's Day.  It is a personal, memorable and you know she will cherish and enjoy it. Here are our top three: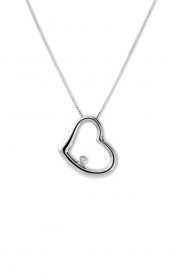 #1   
Heart Necklaces from Roberto Coin come in different size sizes and metals. This one shown is in white gold. Prices start at $280.00. Roberto Coin is available at the Flemington location only.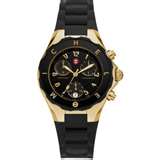 #2 
Michele Watch is a favorite of the fashion-forward girl and she will love one this Valentine's Day. Available in all sizes and colors. Available in our Flemington location only.  Starts at $295.00. 
#3 
Chamilia Bracelets, Beads & Jewelry tells her exactly what she means to you. Start her off with a new bracelet or add to an existing one. Currently, Roman Jewelers is offering a free snap bracelet with the purchase of 3 beads. Huge Savings!!!!!