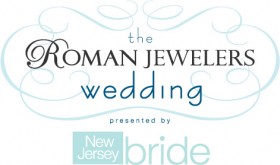 JEWELER CONTINUES WEDDING CONTEST TO RAISE CHARITABLE AWARENESS
 For the second year, Roman Jewelers of Flemington and Bridgewater will giveaway a luxury wedding to a couple who makes the biggest impact on one of ten New Jersey charities
 Flemington – A lucky couple who makes the biggest difference by conducting an original and creative philanthropic initiative can win a free luxury wedding in this year's Roman Jewelers Wedding Contest presented by Roman Jewelers of Flemington & Bridgewater and New Jersey Bride magazine. www.njbride.com
 Last year's contest, originally created to celebrate Roman Jewelers' 20th Anniversary and help area charities raise funds and awareness in tough economic times, was so successful they decided to hold it again.  Thanks to the efforts of ten dedicated finalist couples, the inaugural contest raised nearly $100,000 for ten area non-profits in 6 short weeks.
 "There was an outpouring of interest from area residents and charities. Last year's couples did such a good job. They worked so hard and the community is so thankful.  We don't expect any less from this year's contest," said Roman Jeweler's store co- owner Sophie Shor.  "We're expecting more," she adds with a smile.
 Roman Jewelers is pleased to partner with generous area businesses such as Frungillo Caterers, owned by Jerry and Robert Frungillo, known for stunning catering venues and their TV show, Masters of Reception on TLC http://tlc.discovery.com/tv/masters-of-reception/masters-of-reception.html
 "We are also pleased to partner with New Jersey Bride magazine, whose coverage of the contest will further help the charities' causes," says Shor.Couples interested in winning their dream luxury wedding by helping others should register online then attend auditions on Saturday, July 17th at the Villa at Mountain Lakes, in Mountain Lakes, NJ. Those who attend will tell their love story to a panel of judges, after which 20 couples will be chosen to compete as semifinalists.
 Once chosen, semifinalists will develop "Good Deed Plans," or philanthropic initiatives for one of the ten Charitable Partners involved in the event." The 10 most impressive plans will move on as finalists and implement their "Good Deeds" from August 2nd to September 30th, 2010.
 The winning couple will be announced at Flemington's Renaissance Plaza in October. They will be chosen based on the couple's love story, their dedication to helping others, the impact they've had on charity and the results of their Good Deed.
 To register and find out more information about the luxury wedding visit www.romanjewelers.com