Last week at Roman Jewelers was a busy one...in the best way possible. Roman Jewelers celebrated three events in one week--Education Foundation of Bridgewater-Raritan wine fundraiser held at our store, The Chamber of Commerce Induction Ceremony, and the BW Nice 10th Anniversary Celebration.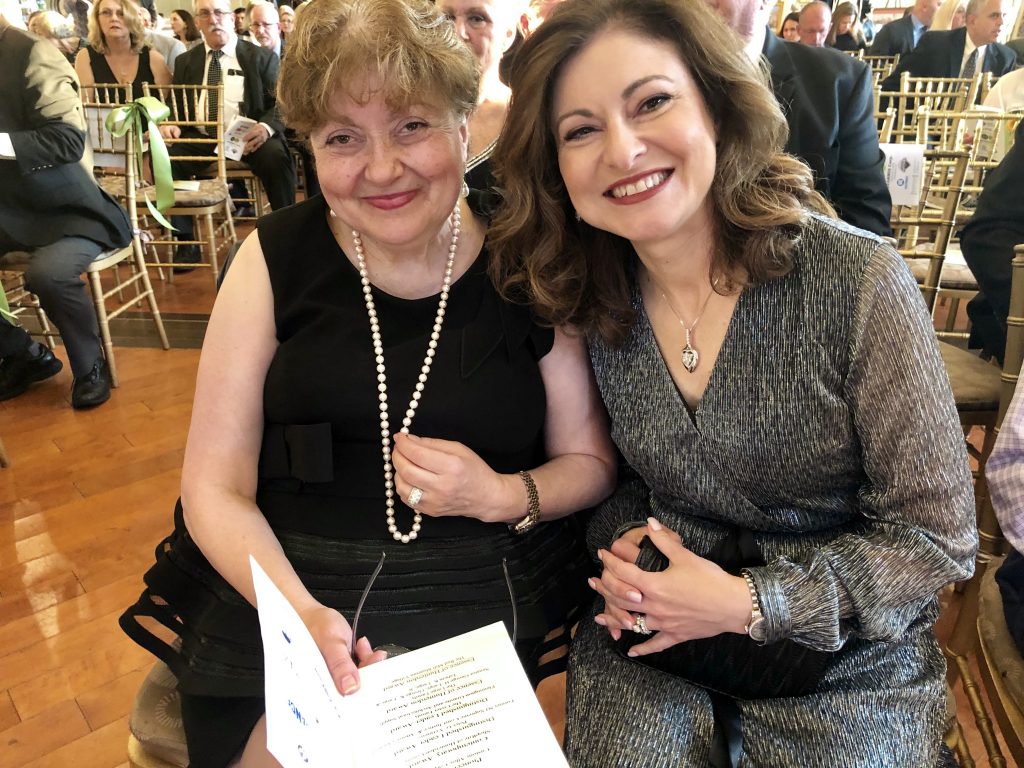 Monday, May 6 we were pleased to host the Education Foundation of Bridgewater-Raritan at our store, where we entertained nearly 60 charitable parents, teachers and staff of the Bridgewater-Raritan School District. In it's third year, Roman Jewelers was again able to support the foundation with a portion of the proceeds of the sale that evening being donated to the charity. The evening was topped off with a presentation of $1,000 from Roman Jewelers to the Dr. Robert Feder Art Scholarship which will be given to a student who chooses to pursue Art after graduation from High School.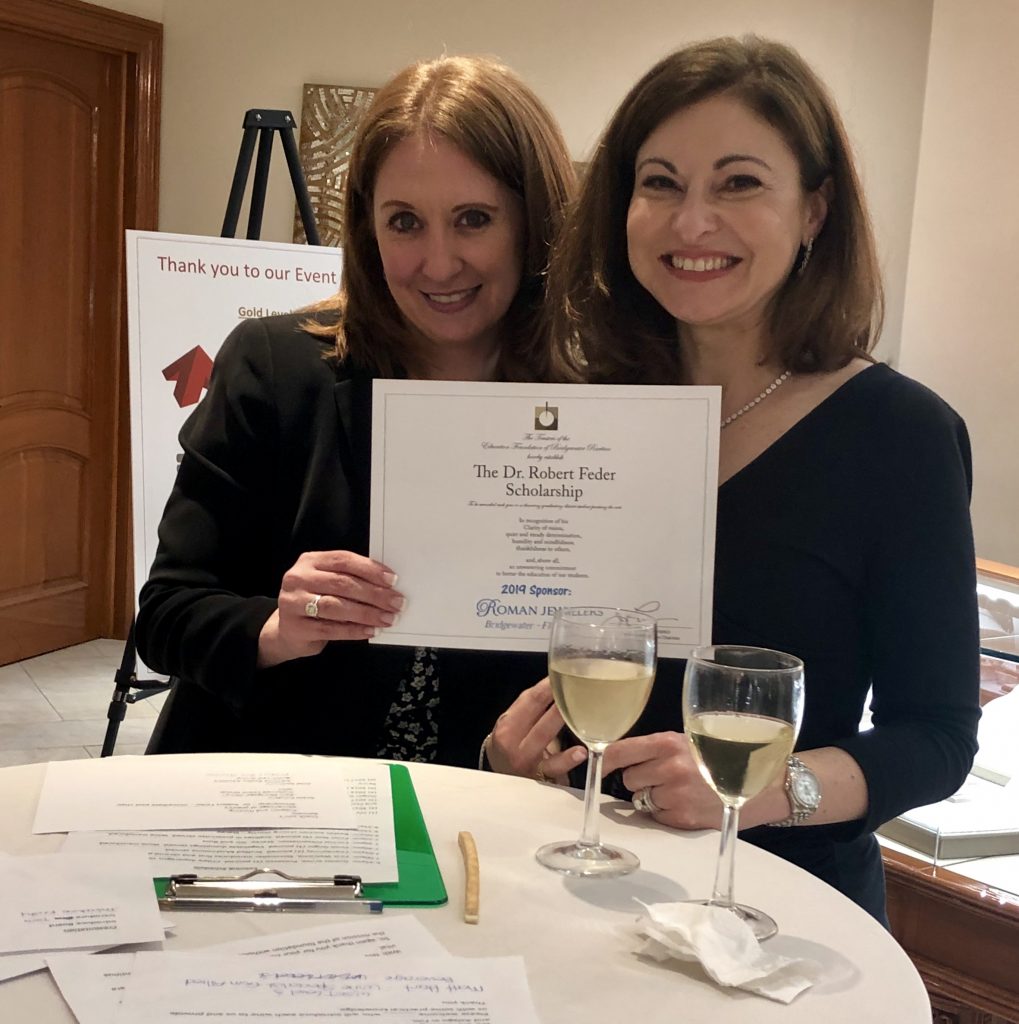 On Tuesday, May 7th our co-owners, Roman & Sophie Shor, were inducted into the Hunterdon Country Chamber of Commerce hall of fame and presented with the Essence of Hunterdon Award. The award was given to an organization that has enhanced the community, fostered business and community partnership through leadership, courage, thought and entrepreneurial spirt. An impressive video was shown that highlighted Roman & Sophie's role in building along presence and commitment to Roman Jewelers, the community and charities. We hope to be able to share that video with all of you soon. Sophie's speech brought tears to many eyes, including her daughter's. Lucy, said, "I'm so proud of my parents. They have worked hard to build a business that the community loves and one that we are proud of. They inspire me to follow in their footsteps and continue the tradition of hard work and giving back."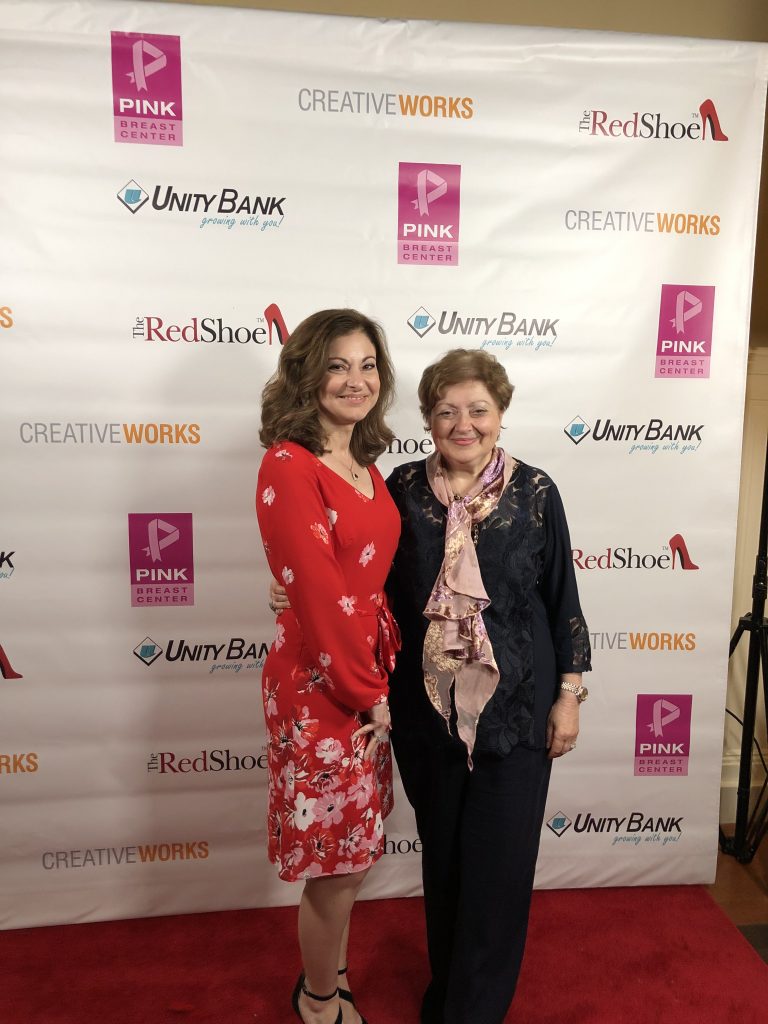 On Thursday, May 9th, Sophie Shor was up at the microphone once again, passing on the torch to other BW Nice – Business Women Networking Involving Charity & Education women who were being honored at the Organization's 10 Year Anniversary. Sophie was chosen to present as a past winner of the Woman Of the Year award. As a female empowerment organization, BW Nice is dedicated to helping women achieve their potential in life & profession while working to fight against domestic violence and sexual abuse. We provide a warm, friendly atmosphere that is supportive, educational and dynamic. Not only do we work to help women find meaningful business connections and learn tips & techniques for new ways to succeed, but we stand together to bring about domestic violence awareness through our charitable contributions to local women's charities and The Red Shoe™ events.
This week, Roman Jewelers expects the week to slow down a bit (whew) but the store's commitment to the things that matter--our business, employees, and the community--will continue. "We truly want to thank everyone for all of the involvement and recognition," adds Sophie, "We can't do it without you!"