Take a moment with me to celebrate all moms around the world in wishing them a very happy Mother's Day! Chances are high that if you are reading this blog, I can guarantee you fall into one of 3 groups:
You have a mom

You are a mom

You have (or have had) a figure in your life that you think of as a "mom"
That being said, we aren't here to just talk about any mom…we are here to talk about your mom or the "mom" in your life. Mothers play an extremely pivotal role in shaping who we are and how we live our lives.
I could make the very compelling argument that every day can (and probably should) be Mother's Day. But instead, they were given one day…one day in the entire calendar year devoted to them and celebrating all they do for their families and loved ones.
So here is the 100-million-dollar question…. what do you get your mom to celebrate her on the day devoted to her?
Right off the bat, you definitely have options to choose from…
We could go with flowers! But those wilt after some time and lose the color and vitality they had when you first bought them…let's keep brainstorming…
Oh, I got it! Chocolate! Who doesn't love chocolate? But then again…once that's gone all you have left is an empty, heart-shaped box and chocolate-stained fingers.
The answer is jewelry. A gift that never wilts, never tarnishes, and can be utilized every day in many circumstances! Jewelry is a timeless symbol of love and devotion so it's only fitting we gift it to someone on Mother's Day who embodies those very same qualities. And what's even better…jewelry can be created completely custom to perfectly complement your who your mom is.
So now that we have settled on the "what" as far as your Mother's Day gift goes, let's talk more about the "what kind". As we know, there are a plethora of options when it comes to jewelry, so taste is crucial.
Similar to food preferences, not everyone has the same preferences or likes the exact same things. That being said, you know your mom like (or maybe even better than) the back of your hand so it should be smooth sailing!
Between your knowledge of your wonderful mom and my jewelry knowledge and mildly entertaining sense of humor, the sky's the limit for what we can create together!
I have broken down some of the best and most thoughtful gifts to get your mom for Mother's Day. But wait there's more!
As I always like to go the extra mile for those who read my words, I've also done something special in honor of your mom's special day. I have also come up with several examples of how we can create custom pieces for each type of jewelry to showcase your mom and the special bond shared between her and her loved ones.
If you came looking for creative, unique gift ideas for mom, you have come to the right place…let me show you what I'm talking about!
Necklaces
Necklaces are one of the most versatile pieces of jewelry someone can wear. And when it comes to a custom necklace for Mother's Day…the possibilities are truly endless!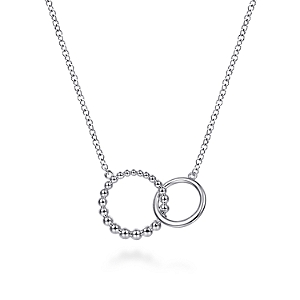 Since you are already here searching for the perfect Mother's Day gift, let's brainstorm some ideas on how to take a necklace that fits the personality of your mom. One of the first ideas that might come to mind is initials or symbols.
Mom's own initials are an option but that is just scratching the top of the iceberg. Initials of children, pets and even lost family members can all play a crucial role in a custom necklace. What do you think about precious stones?
Or even better…birth stones! A necklace comprising of the birth stones of the most important people in your mom's life will give you the ability to create something that is as sentimental as it is stunning.
I hope you are hungry because I am going to give you one more piece of food for thought!
With the latest laser technology, engraving jewelry with extreme precision and detail is now something we can leverage when creating custom jewelry. Why not get mom a necklace with a pendant that has her favorite quote engraved on it?
Or even a small love message to let your mom know the impact you have had on your life. The good news is: if love is the motivation behind our idea, you are guaranteed to create something special, impactful and overflowing with love.
Earrings
Earrings, like necklaces, also have the strong advantages of versatility and creative freedom when it comes to creating a custom gift, especially for Mother's Day.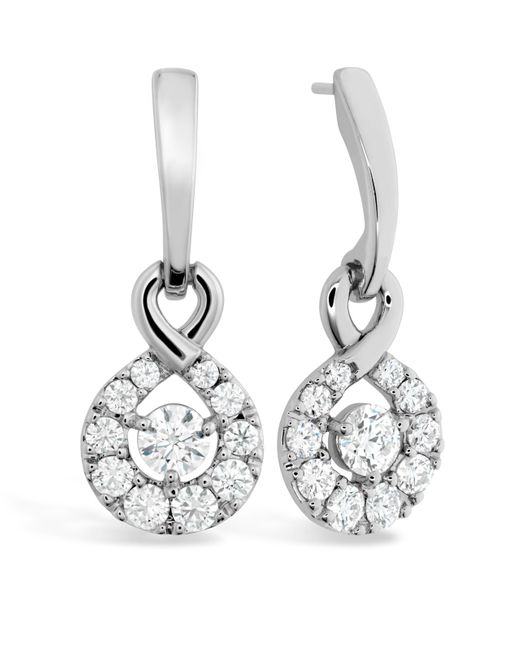 Depending on style and the type of lifestyle your mom lives, a wide variety of earrings can be purchased that are not only beautiful but also functional. Simple earrings such as studs utilizing your mom's birthstone or even the first letter of her name can make an intimate and beautiful statement on Mother's Day.
Another item that has been used for decades in relation to moms and Mother's Day is pearls. Pearl earrings portray class, motherhood and elegance while also being relatively simplistic for everyday use. A lot of people think that a Mother's Day gift must be a huge statement… And sometimes it should be! After all mom deserves that occasionally. A truly special gift is something that your mom can wear every day and be reminded of your bond and the love you share. That is simply beautiful and can be done with a custom jewelry gift such as earrings.
Aside from stones and pearls, there are plenty of symbols that can also be placed on an earring to directly relate to mom and her personality.
For example, earrings that portray interlocking hearts to show the bond of love between a mom and her family. I'll hit you with another example…earrings that resemble hollow tear drops; inside the hollow drops are little hearts with names of children or loved ones.
A gift like this (and many others) does the job of symbolizing that a love for mom and a moms love for her family are always close and with a strong bond, nothing can ever break them apart. They are always a part of us. I'll tell you what…if you weren't thinking about earrings before, I bet you are now!
Rings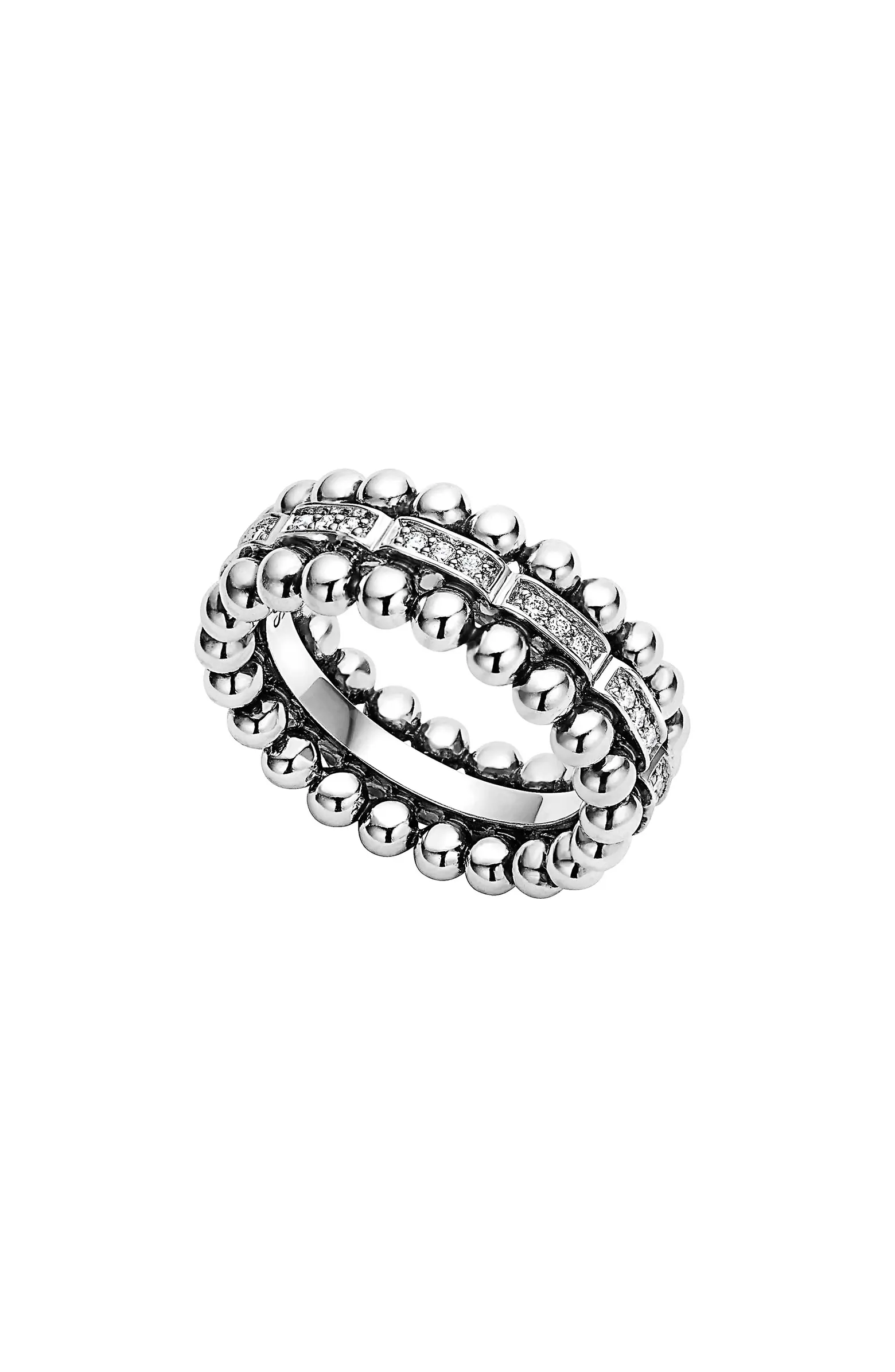 If you have settled on looking for a ring for your mom for Mother's Day, there are a couple of important things I want you to take into your Mother's Day gift search.
When it comes to a Mother's Day ring, I don't want you to be thinking about the ring itself.
I know that sounds counterproductive in the worst way but allow me to explain…
Instead of the ring you will gift, I want you to instead draw your attention to the other rings that your mom wears on her hand or hands. It could just be her engagement ring, or her wedding band, or both or a plethora of other combinations.
Your main objective is to find something that can either compliment the other rings as well as stand out on its own. At first glance this might sound like a daunting task. But I have good news…it isn't! I will provide you with not only some ideas to go off, but some lasting advice on how to become a professional Mother's Day Gift Giver!
Because Mother's Day is about the sentiment of showing appreciation and love for moms everywhere, I love the idea of imbedding hidden messages or nods to your mom within the jewelry itself.
Think about a custom ring maybe with your mom's birthstone, and it even has an engraved message on the inside of the ring. Something that, to the outside world, goes unseen…kind of like moms! Being a mom is often a thankless job.
A message inside a ring let's your mom know that on the inside we all adore her. Other ideas aside from a birth stone could include signet rings, perhaps looking to her zodiac sign for inspiration as well.
When it comes to getting your mom a Mother's Day ring, choosing the right jeweler you choose to partner with on this endeavor cannot be understated. The right jeweler will be able to see what your mom wears, understand your creative and know exactly how to compliment her existing rings.
Expert jewelers and custom jewelry go together peanut butter and jelly...a pair that gets the job done in both cases!
Bracelets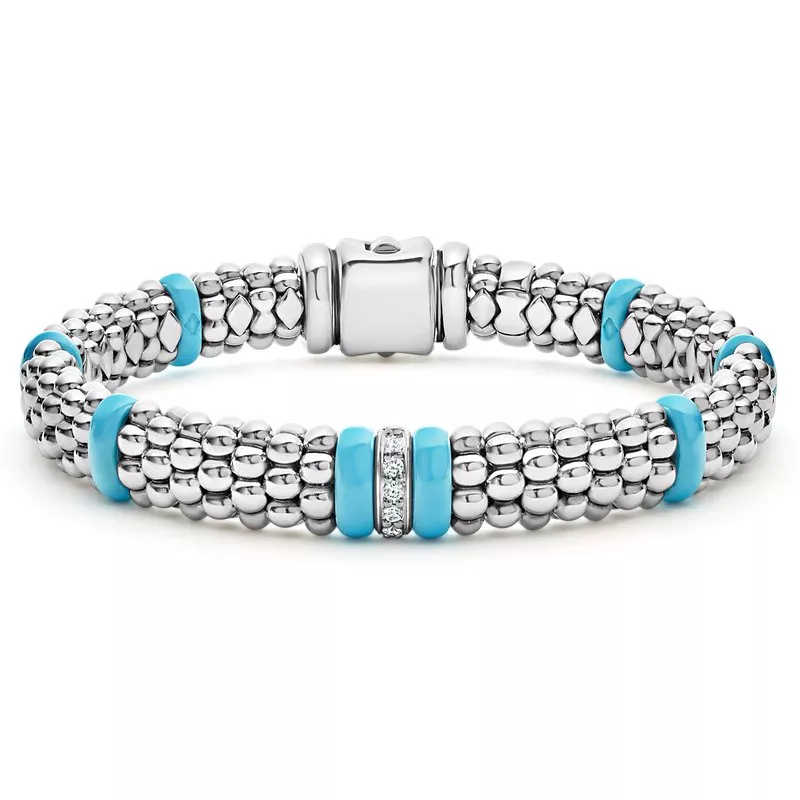 If your mom is a fan of bracelets or wearing jewelry on her wrists, then this could be an excellent source of custom Mother's Day gifts as well. A bracelet is an excellent way to "spice up" a bare wrist or ankle (an anklet is an ankle bracelet so both count) if mom does not wear one already.
Bracelets also have the advantage of being very simple and under the radar as well as having space around the bracelet itself to get extremely creative (think about how much more space lives on a bracelet when compared to, let's say, an earring).
Since my job is to make your job as easy as possible, here's what I'm going to do for you...I am going to throw several examples at you regarding bracelets.
One will be simple and sincere, others more custom and creative and finally something flashy and elegant. After all, each mom out there is special and unique and requires a gift that is just as special and unique.
Let's try this bracelet on first...a simple bangle made from sterling silver or even white gold. Instead of a clasp, there is a pair of hands that come together and join one another to secure the bracelet around the wrist.
This is an incredibly symbolic gift to both give and receive. 2 clasped, interlocking hands is the ultimate sign of love/friendship; a perfect gift for the mom who wears jewelry, but the preference is something simple, symbolic and sophisticated.
Now we can get into the more custom options as far as what we can do with a bracelet (hint: we can do a lot)! There are examples that we have previously discussed such as birthstones or names of children engraved or imbedded into the bracelet.
But since I am proud of you for making it all the way to this part of the blog, I am going to give you an extra special super-secret bonus idea.
Make sure no one else is in the room and it is just you.... are they gone? Okay so here's what I am thinking.... numbers!
Okay so at first glance that is boring and very anticlimactic but let me give you context. Think about a beautiful bracelet you are presenting your mom on Mother's Day. As you secure the clasp around your mom's wrist, she looks on in awe and notices something engraved onto the bracelet...its numbers! But wait there's more...
These are not just any numbers...the numbers here comprise a date. More specifically, the date your mom...well...became a mom! If there are multiple children, then put multiple dates! Each time becoming a mom is a new unforgettable experience in and of itself so the more the merrier in my humble opinion.
I will give you one more set of numbers you can think about trying. How do we feel about coordinates? I assume everyone loves them just as much if not more than me...An extremely unique approach to custom gift giving.
Why not get the longitude and latitude of the hospital where your mom's first born came into this world. Or maybe the coordinates of where your mom grew up as a child; where she learned from her mom how to act and was molded into the wonderful person you see before you.
A gift bred from sentimentality is a gift not easily forgotten and always cherished...remember that!
One final example I would like to leave you with is a tennis bracelet. With diamonds comprising the entire bracelet, there is a certain incredible aura about a tennis bracelet. With the amount of time and work that your mom puts in, she deserves to feel and be treated like royalty daily.
That's how I was raised and it's how I will raise my children to treat their mom...like a queen! A tennis bracelet has that same effect of evoking importance and class; something moms always deserve to feel.
So how did we do? I think we organized our thoughts came away with ideas and are ready to knock this Mother's Day out of the metaphorical park!
As I said and now as you can see, never underestimate how creative you can be when it comes to creating a custom jewelry gift for Mother's Day. While most moms have different tastes, preferences and lifestyles, one constant remains. The love they have for their families and children.
When you can gift someone something that was crafted or comprised of love, there is a profound impact that even I can't put into words (and I put words together all the time so that's saying something)! Be creative, be bold and never settle. Your mom did not when she raised you to be the amazing human you are...I am proud of you and your mom is too. Now let's head out and get her a gift she will remember for many Mother's Days to come!
Happy Mother's Day to all those celebrating!
If you have any questions or would like to inquire about creating your own piece of custom jewelry, please email us at
info@romanjewelers.com
. We look forward to helping you find your dream jewelry.