Finding a Perfect Place to Propose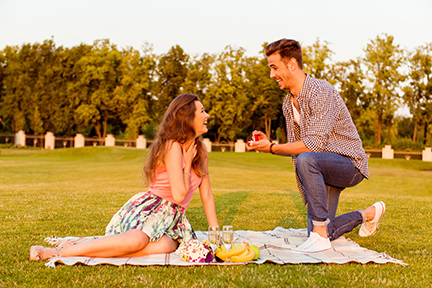 You met your person...the one you would like to ask to spend the rest of your life with. The person who seems to be the final missing puzzle piece to your life and who you are going to ask one of the most intimate and important questions one person can ask another...
Will you marry me?
Well, now that you are fully invested in this proposal, tell me...where do you want to propose?
*crickets*
Oh...so you don't have a place off the top of your head? That's okay! We can brainstorm!
When you think of a marriage proposal, the simplest ideas often turn out to be the most beautiful. And just your luck...the town of Somerset, New Jersey and its surrounding areas offer some incredibly special settings suited just for you to 'pop the question'.
The Garden State, and especially right here in Somerset just might surprise you. You truly don't need to travel very far for an unforgettable proposal.
Don't believe me? Continue reading and I bet you by the end you will be able to see yourself asking your special person to spend the rest of their life with you. The love and beauty in that moment is all you will need.
Engagement Ring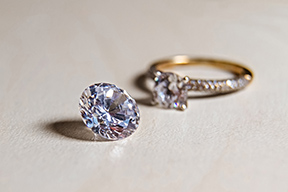 Wait, I guess I forgot to talk to you about another very important element of your proposal. Before we talk about the place to propose, let's talk about the engagement ring to propose with. What is a more beautiful symbol of love and commitment than an engagement ring?! When you're ready to propose marriage, you want to make sure you have a ring that your partner will absolutely adore. Here's a look at an engagement ring that would accommodate your perfect proposal.

The center stone is a stunning round diamond, set in a classic four-prong classic setting. There are much smaller diamonds on the shank of the ring adding a touch of sparkle and brilliance. The band is crafted from gleaming shining white gold and is adorned with delicate migraine detailing.

This ring is the epitome of classic elegance and is sure to take your partner's breath away. if you're looking for an engagement ring that's both romantic and timeless, this one is the right one.
Location 1: Somerset Patriots Baseball Stadium
Before we dive into this first proposal location/idea, I wanted to offer a quick disclaimer. This first option is probably the least "traditional" and most niche of all three proposal settings you will read about. It's almost like one of those instances where, if it works, it can work so beautifully.
Popping the question at a baseball stadium can be a unique and unforgettable moment for baseball lovers. Any sports lovers can appreciate the idea of a marriage proposal at a sporting event and the wonderful story it tells for years to come.
With that in mind, capturing a proposal at a baseball stadium can become extremely expensive extremely quickly. Given the fact that we are talking about the town of Somerset, let's think about the New York Yankees for a moment.
The average price for a ticket to Yankee Stadium is approximately $160. If you wanted to have a video proposal up on the jumbotron, that will cost you another $2,500.
Again, you can see how the cost of this proposal might add up quickly…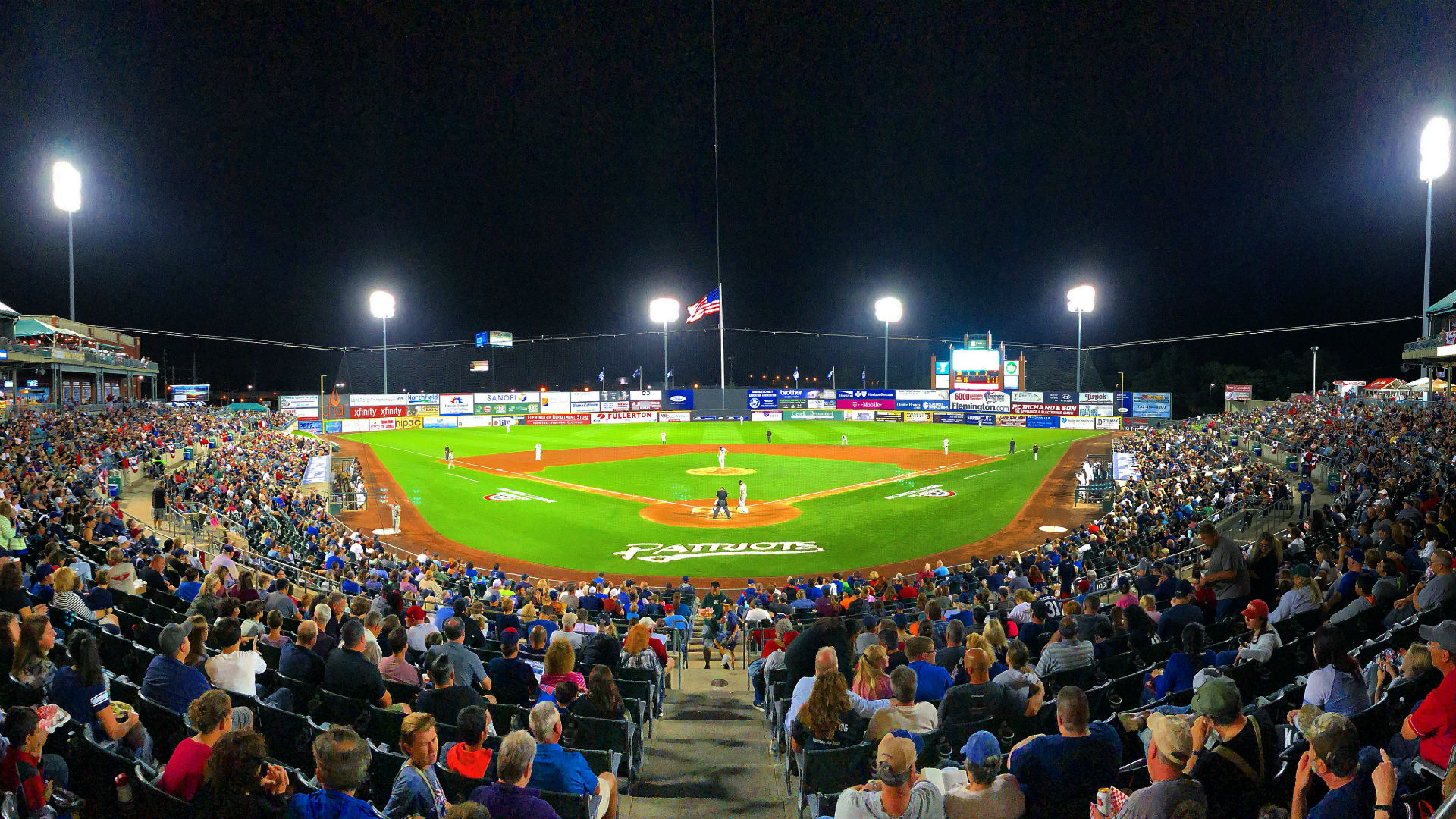 Silver lining is...you're in luck! Sports and Baseball enthusiasts need look no further than Somerset Patriots Baseball Stadium, TD Bank Ballpark. For those unfamiliar, the Somerset Patriots are a Minor League Baseball team and are the Double-A affiliate of the New York Yankees, located In Bridgewater, New Jersey. Let's look at the benefits that are now at your disposal.
-
Video proposal on the jumbotron for a fraction of the cost
-
Tickets are less expensive so more family and friends can attend
-
Close to home, adding to the sentimental value
Think about your wedding proposal appearing on the big screen and the entire stadium erupting in applause as you place the engagement ring on your loved one's finger.
Additionally, because it is a smaller market ballpark, you might even try your luck getting creative with the ballpark staff. They can haul over all your favorite ballpark snacks to help you celebrate. Maybe you could even arrange your family and friends to be watching from a separate section and would meet for a surprise celebration immediately following the proposal.
Before we move on, let's start painting a picture in your mind of how you might go about your proposal at the Somerset Patriots Baseball Stadium.
One idea that comes to mind and remains very classic at baseball stadiums is the 7th inning stretch. This is usually the time where most birthday shoutouts and wedding proposals appear on the jumbotron of baseball stadiums. Maybe your loved one's name suddenly appears on the big screen and while she marvels at the fact that someone else with her name is getting proposed to, she turns to see you on one knee and realizes that she is that soon-to-be engaged couple!
Because I always like to take things a step above the conventional, let's talk one more idea you are more than welcome to use. What if you told your soon-to-be fiancé that you both were selected to throw out the first pitch at the game. You can say that you were randomly selected for this honor and build the anticipation and excitement leading up to that day.
However, behind the scenes, this is something you have orchestrated with the baseball park staff. When you go out to throw the first pitch, you give the ball to your loved one, giving her the honor of the first pitch. While the pitch is being thrown, you are already down on one knee with the ring in hand. As soon as the pitch is thrown, elation becomes uncontrollable joy as the reality of the situation begins to set in.
This becomes a priceless engagement story that will be told for years to come.
The possibilities are truly endless!
Visit the Somerset Patriots Website to learn about tickets and start planning your surprise engagement today!
If sporting events are something the two of you have a special bond with, TD Bank Ballpark and the Somerset Patriots might be just the cup of tea you ordered. Who knows...I might even see you on the jumbotron next season!
Location 2: Colonial Park
The last stop on our wedding proposal location tour of 2022 just might be my favorite. Colonial Park was where my parents had their wedding pictures taken. I have seen the wedding album more times than I can count and, each time I do, I always admire the beauty of the landscape in front of which the photos were taken.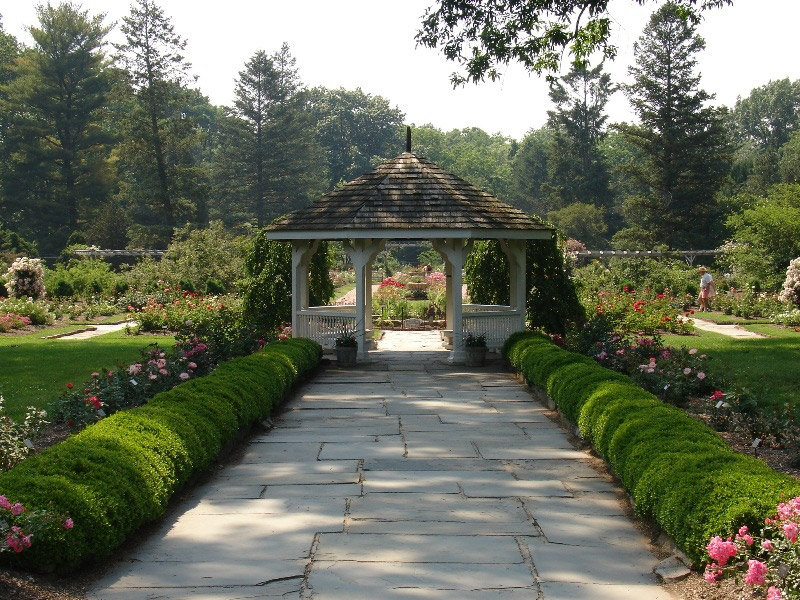 Located in Somerset, New Jersey, Colonial Park has a variety of features and activities, any of which can become the perfect engagement location. Spanning approximately 685 acres, Colonial Park was founded over 50 years ago.
Let's take a couple seconds to do a quick overview of several of the options available to you at Colonial Park. Time for a good old-fashioned list!
Spooky Brook Golf Course
– an 18-hole championship course located within Colonial Park. Like the Somerset Patriots venue, if you and your loved one have a special bond over golf or sporting activities, a pristine golf course could be just what you were looking for.
Picnic Areas

– You can reserve one of two picnic areas in Colonial Park, each comfortable to accommodate up to 50 people. After a romantic proposal, maybe you could have family and friends waiting and a special post-proposal party under the stars beneath Colonial Park.
Paddle-boats

– Who doesn't love a good trip on a Paddleboat out into a serene lake. Paddle boating is a very cute date activity as well and maybe could become part of the overall day leading up to your proposal. Remember: it's always about the little details!
Horticulture Displays

– Several sections of Colonial Park feature some of the most beautiful settings for a wedding proposal could ask for.
Rudolf W. Van Der Goot Rose Garden

-

which features over 3000 stunning roses.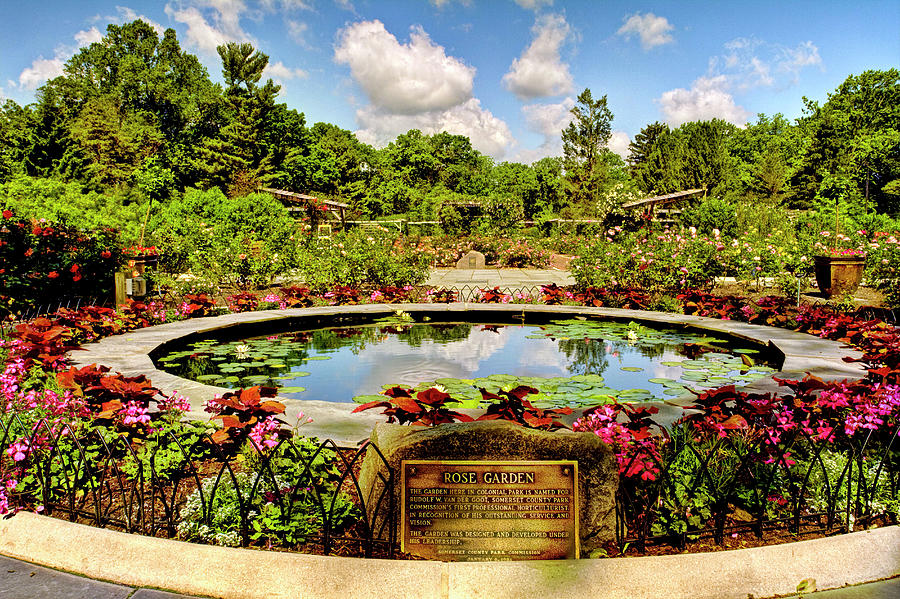 The Fragrance and Sensory Garden

-

offers unique features where visitors are encouraged to touch and smell the different species of flowers available.
Perennial Garden -

is centered around gazebos and serves as a very popular wedding venue location.
Lois Howe Natural Trail -

If you and your loved one qualify yourselves as the outdoorsy types, this nature hike might be the tranquil location to make an unforgettable memory such as a proposal.
To Sum Up...
At the end of the day, marriage (and the proposal of marriage) is a choice between you and your special someone. So long as the two of you are together, the memories you create will be one in a long line of joyous times spent together.

With hundreds of acres of beautiful landscape and countless activities and features to build your ideal proposal, Colonial Park is a gem inside the town of Somerset for any wedding proposal.
To learn more about the engagement rings, please press Engagement rings- education.

If you have any questions about engagement rings or how to propose, please contact us at Roman Jewelers in Bridgewater, NJ.