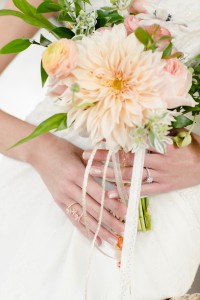 Photography by Vanessa Joy
Thank you for purchasing an engagement ring/wedding bands from Roman Jewelers. We, at Roman Jewelers are committed to our relationship with you (and your ring). We look forward to providing you with extraordinary products and services for many more years to come. Read on to find out why you should choose Roman Jewelers as your partner and learn about our value-added offerings..
Every ring in our store has been chosen or created based on workmanship, color, clarity and cut of the diamonds and has met our highest standards of quality and craftsmanship.
A LIFETIME PARTNERSHIP
Roman Jewelers guarantees that the product you received is of utmost quality in appearance and structure. We recommend that you visit us every 6-12 months to maintain the beauty and integrity of your ring. Regular maintenance will help ensure the security of your diamonds. However, we recommend that you insure your ring for loss, loss of precious stones, theft, or accidental damage. If you experience an issue requiring repair, we will gladly inspect and evaluate your ring. If we determine an issue is due to a manufacturing defect, we will address the repairs at no cost to you. If we determine that the damage was caused by wear and tear, accidental misuse, or improper service by another jeweler, a repair fee will apply. NOW AND IN THE FUTURE • One-time free ring sizing of the ring purchased • One free polish and rhodium-plating before your wedding • Lifetime free cleaning, inspection and appraisal updates CONFLICT-FREE DIAMOND POLICY We adhere to a zero-tolerance policy toward conflict diamonds. Roman Jewelers only deals with highly reputable and well-known diamond suppliers who follow the guidelines of the Kimberley Process, a system that ensures that every rough diamond crossing the border is certified conflict-free by a strict system of forgery resistant documents and serial numbers. May your love continue to grow. OUR TRADE-UP POLICY All diamonds of one half carat or higher purchased at Roman Jewelers can be traded up at any time (in original condition). You will receive the full purchase price (excluding sales tax) towards your new diamond valued at a minimum of 25% higher than the original. WHY ROMAN JEWELERS? Roman Jewelers knows that you can choose to buy your engagement ring anywhere, including the internet. So why choose us? Buying your diamond and engagement ring should be a personal, enjoyable and memorable experience that can only be achieved with a one-on-one consultation with diamond expert from Roman Jewelers. During this consultation, you will see your diamond under a microscope and understand what makes it special...just like your love. We are committed to continuing our relationship with you for the life of your ring and provide value-added services that truly do "add up," including:
Complimentary polish and rhodium before the wedding - $100
One sizing at no charge - $100
Gift Card towards Wedding bands - $200
Appraisal Service and all updates - $135 +
Cleaning and tightening of diamonds anytime it is needed -$50 +
Total $ 585.00 included with purchase