As Marilyn Monroe sang, diamonds (and really all fine jewelry) are a girl's best friend. There's no better feeling than getting a beautiful new
diamond
bracelet, or trying on a pair of
birthstone
earrings. Here are a few specific reasons why we love fine jewelry.
1. There's something for every occasion.
Whether you need something as simple as a gift for your niece's birthday, or as elaborate as
a necklace for your wedding day
, there's a piece of jewelry for you. Fine jewelry comes in a wide variety of styles, colors, and choices; because of this, there's something that's appropriate for every occasion, need, and price point.
2.
It completes any outfit.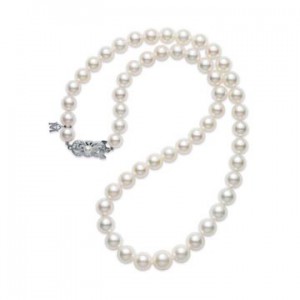 I dare you to find a piece of clothing that doesn't go well with a pair of simple diamond studs. A piece of fine jewelry adds the finishing touch to any look, making it complete. Not only are there certain universal pieces that go with almost anything (like simple diamond earrings or a strand of pearls), there is also jewelry to complement even the most complex of outfits. No matter what you're wearing, jewelry is the cherry on top to your look.
3. It can reflect the wearer.
Perhaps the best part about fine jewelry is that it shows off the style of its wearer. This is true for every piece a person wears: whether you're donning a
custom designed
engagement ring or an
Alex and Ani
bangle, the jewelry you choose to buy and wear reflects you.
4. It can be as formal as you want it to be.
Most pieces of fine jewelry can be dressed up or down however you want them to be. Pearl studs, for example, can be worn casually in day-to-day events, formally during one's wedding, as part of your everyday business look, and everything in between. Fine jewelry is versatile in its wear.
5. It's customizable.
Whether you're creating a completely new custom piece,
renovating antique family jewelry
, or merely getting your jew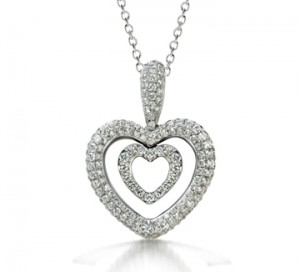 elry
engraved
, one of the most wonderful things about fine jewelry is its ability to be personally
yours
. Customizing a piece of fine jewelry  makes it as unique as the person who wears it—and what could be better than that?
6. If it breaks, you can fix it.
You know that old "you break it, you buy it" rule? This certainly doesn't apply to fine jewelry. When a fine bracelet, necklace, or pair of earrings breaks, you don't have to buy a completely new piece. Instead, you can bring it into a
jewelry repair shop
to get it as good as new.
7. Each piece has a personal meaning and story.
While this is especially true for custom designed pieces, every piece of fine jewelry has its own unique story of how and why it was purchased. Fine jewelry isn't just jewelry, it's a memory.
8. It's universal
In every culture, people wear jewelry. You don't need to speak a certain language or know any particular customs to appreciate fine jewelry, no matter where it is from. You can even say that fine jewelry is the glue that binds the world together—it is an untouchable universal aspect of life.
9. It commemorates the special moments in life.
Engagement rings, wedding bands,
anniversary bands
. What do these three items have in common? They all are celebrations of life's most wonderful moments. Fine jewelry celebrates birthdays, engagements, unions, and more. A piece of jewelry is a memorial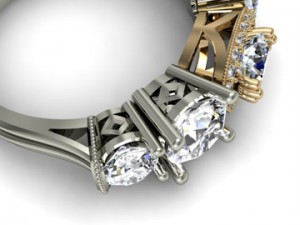 to the beautiful reason behind its purchase (whatever this reason may be).
10. It becomes a part of you.
The jewelry you wear can become a part of your signature look. More than that, it can become a part of you. Jewelry that you wear regularly is there for every moment of your life, and you can start to even feel incomplete without it. With each wear, a piece of jewelry becomes less of an accessory and more of a part of the wearer. To inquire about getting a piece of your own fine jewelry, contact us at our Bridgewater or Flemington location. Contact information available
here
.