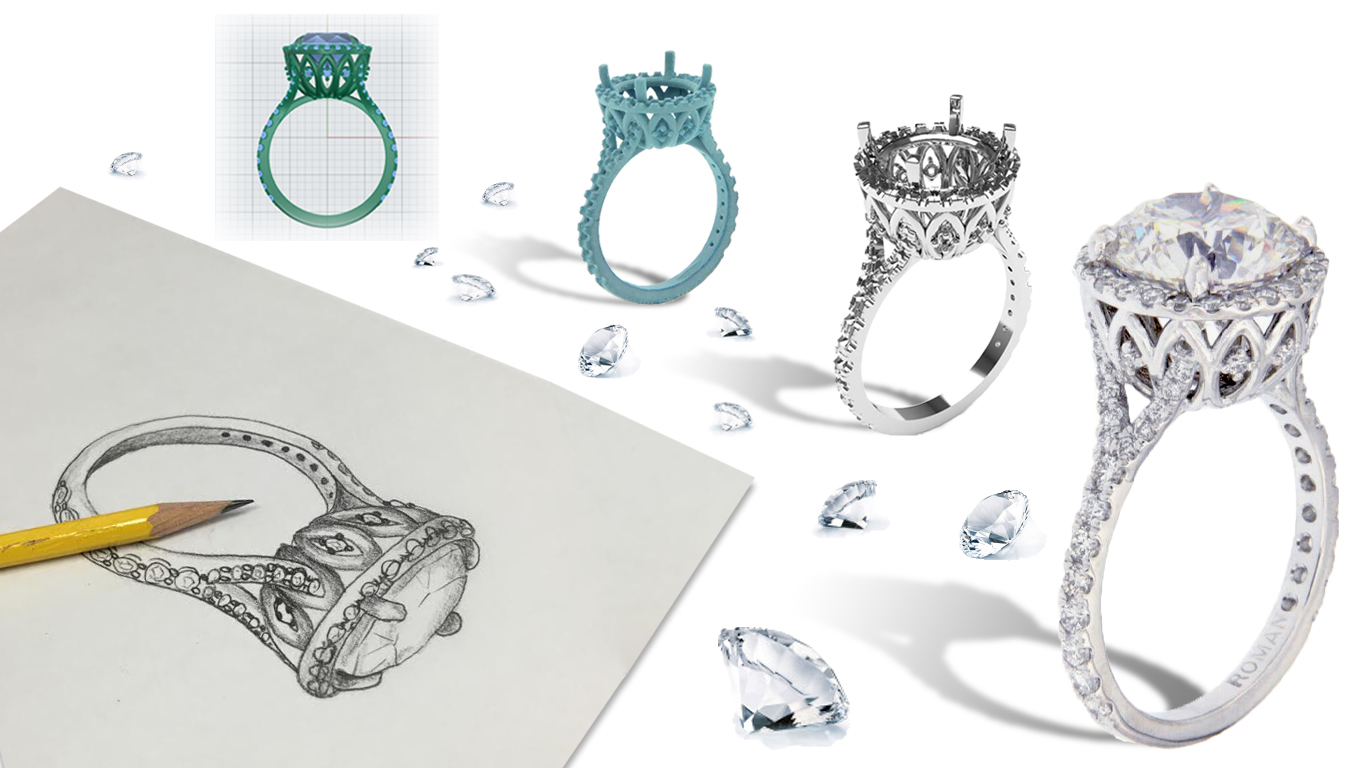 Custom jewelry design is both the most difficult and the most enjoyable process for the designers at Roman Jewelers.

We proudly consider ourselves the masters of custom design jewelry work. Our team of designers and jewelers is here to create exceptional custom pieces that are as singularly distinctive as you.

Whether it's an engagement ring, a special gift, or a family heirloom, we are eager to lead you through the wonderful process of creating a piece of custom jewelry. The designs that we create for you will surpass your dreams and expectations and you will leave with a truly memorable piece of jewelry.