Meet Our Custom Designers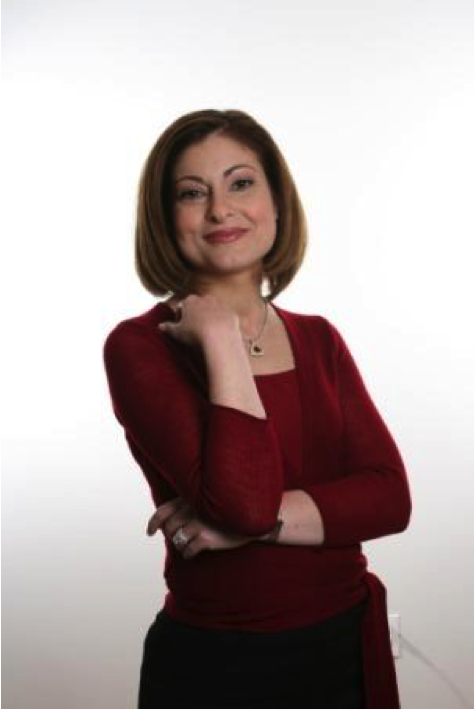 Lucy Zimmerman, Roman's daughter and a talented custom jewelry designer in her own right, shares with her father's extraordinary love for jewelry creation. "I don't know of any other profession that would give me as much satisfaction as designing jewelry," says Lucy. "My inspiration as a custom jewelry designer comes from our customers. It is a process of combining the fashion and lifestyles of our customers with imagination and knowledge. It is from my father that I learned the most valuable lesson of custom jewelry design: beautiful stones do not make beautiful jewelry. Artistic vision, hard work, and striving for perfection do."

Lucy recalls her first entry into the world of custom designed jewelry as a child: "I was just a little girl, taking a walk in a park with my father, Roman. It was a cold wintry but sunny day, and snow kept falling and falling. 'Now,' my father said, 'try to find two snowflakes that are the same.' I was looking for two identical snowflakes, but each one was different.

Today, thirty years later and working as a custom jewelry designer, I often think of these snowflakes. Just like the snowflakes, no two people are alike, and so I design jewelry as unique as my customers.

Being a custom jewelry designer allows me to enjoy what I like doing most; making my customers happy."

Lucy strives for perfection in every piece of jewelry she designs. She notes, When I ask customers questions about themselves and their lifestyle, I want to make sure that the piece of jewelry I design deserves more than a compliment of "Wow! This is beautiful!" I am looking for "Wow! This is beautiful and it so me!"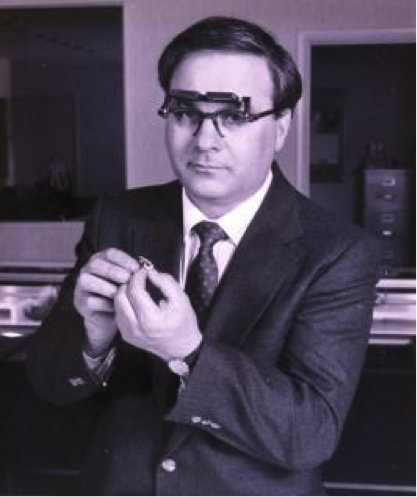 Roman Shor, the namesake of Roman Jewelers and a custom jewelry designer, started learning the art of jewelry making as a boy. His father and his grandfather, two established and talented custom jewelry designers, were his teachers. They recognized Roman's talent for artistry and jewelry-making at a young age, and enthusiastically passed on their knowledge and family traditions to the next generation. Even as a child, Roman's dream was to become a custom jewelry designer, just like his father and grandfather.

When asked about his jewelry-making background, Roman recalls his family memories fondly: "As a child, back in Russia, I learned the art of jewelry design from my father and my grandfather, both accomplished artists and jewelry designers. I grew up in an atmosphere where studying and discussing the art of Carl Faberge' and other famous jewelry artists was just a part of everyday family life. I learned that designing beauty is a combination of hard work, creativity, vision, and genuine love and fascination with jewelry. I am so happy that every day I do exactly what I enjoy doing the most—designing jewelry. I am glad that my dream of becoming a custom jewelry designer came true."
The execution of Roman's first pieces of custom jewelry began at the young age of thirteen. He recalls the story of his first one-of-a-kind piece, made for his mother: "The first piece of jewelry I ever made by myself was a pendant for my mother. I wanted to make her something that she would be very proud to wear and for the piece to be unique and special. To design my first custom-made pendant, I first drew the design on paper - a beautiful heart-shaped pendant that I knew my mother would love. I traced the heart to the cover of a silver filigree cigar box that belonged to my father. Then, I carefully cut out the heart-shaped pendant out of my dad's cigar box. I presented it to my mother on Mother's Day. My mother was thrilled with my first venture into the world of custom made jewelry, but my father was very angry with me for ruining his favorite cigar box. As for me, that was the beginning of my long career as a custom jewelry designer."
Text us for an Appointment