Jewelry Polish And Finishing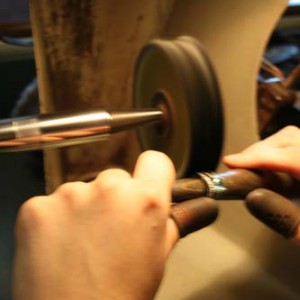 Many customers come into Roman Jewelers asking, "I don't need my ring repaired, I just need it cleaned and polished; is that possible?"
These customers are happy to find that our answer is, "Yes, of course!" Our expert craftsmen know not only how to create and repair fine jewelry, but also how to clean and polish it to perfection.
Though it seems simple, cleaning and polishing, like all aspects of jewelry repair, require a high level of expertise. A jeweler must not only know what equipment and materials to use for cleaning and polishing a piece as a whole, but also how to best care for any and all stones embedded in a piece.
We use only the highest-quality modern polishing and ultrasonic equipment, as well as professional-grade steam cleaning equipment to polish and clean your jewelry and watches. This, coupled with our team's knowledge and experience, can assure you that Roman Jewelers knows how to handle your jewelry cleaning and polishing needs.
To get your pieces cleaned and polished by the best in the field, make an appointment at our Bridgewater location today.