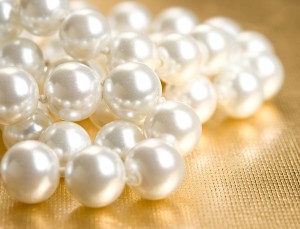 A pearl necklace is an integral part of any wardrobe; whether your style is classic or trendy, a string of pearls can be worn all the time, with almost any outfit. Because of this, it is easy for the yarn that holds the beads of a pearl necklace together to become stretched out or worn.
When your pearl necklace is in less than optimal condition, it is time to bring it in to a jeweler to be restrung. And there's no better place to turn to have your pearls restrung than Roman Jewelers.
Our fine team of jewelers will restring your pearl or beaded necklace with the highest caliber of skill and detail. The security of each and every bead in your pearl necklace is important to us, so to ensure high-quality restringing we knot in between each bead and use only the highest-strength fine silk yarn.
Bring your pearl necklace to the place that will restring it perfectly. Make an appointment with Roman Jewelers today.