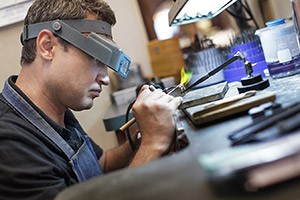 Precious stones are just that—precious. Consequently, prongs, the portion of jewelry holding stones in place, are precious as well.
Whenever we receive a prong-containing piece of jewelry for repair we check all the prongs prior to and during the repair process. We tighten or re-tip prongs where necessary, and repair or replace broken or missing prongs.
For any prong-containing jewelry, but especially those with larger stones, we recommend having your prongs checked at least every six months. We offer this service free of charge so that you can leave Roman Jewelers with peace of mind, knowing that your stones are safe and secure.